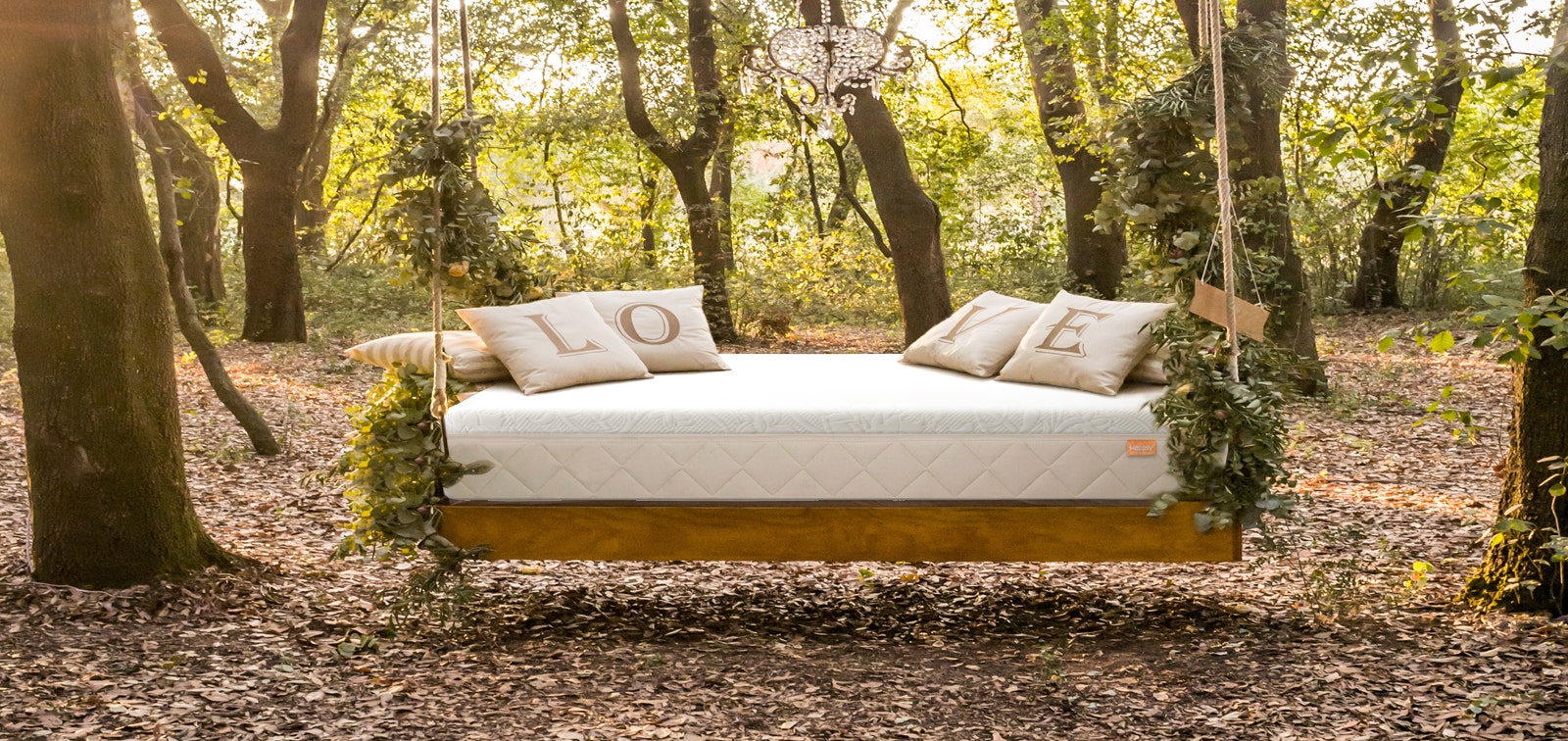 Why Happsy
Top 7 Benefits of a Happsy Organic Mattress
---
Before you sleep on 100 lbs. of petrochemicals and flame retardants, please consider the benefits of a Happsy Organic Mattress. We're all about health, comfort and the environment.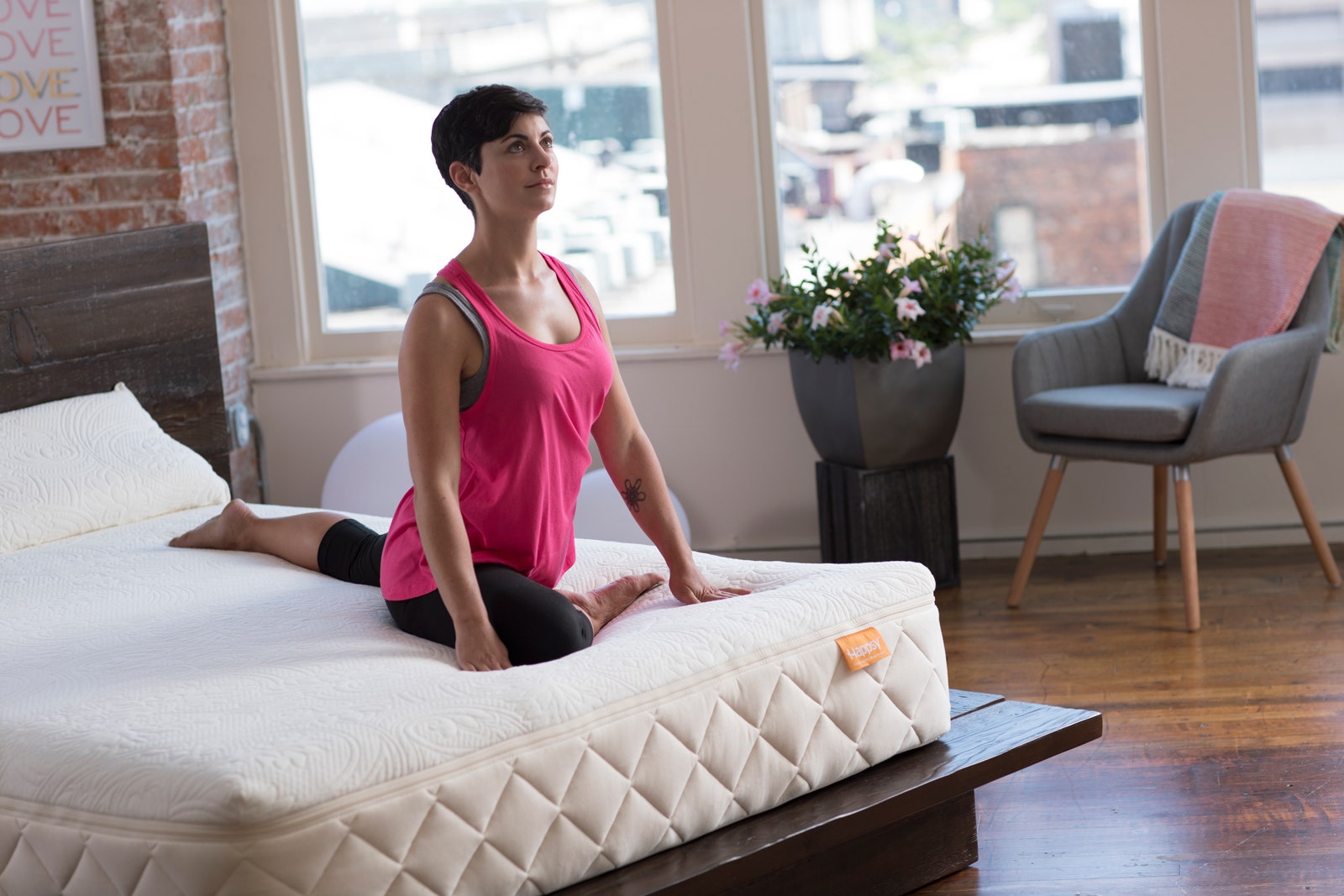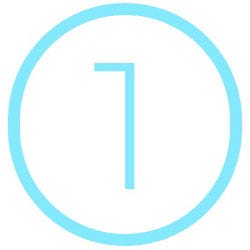 Healthy Lifestyle
Choosing Happsy means choosing a healthier lifestyle, plain and simple. Conventional mattresses, even the latest round of online offerings, are made almost entirely from petroleum and contain all sorts of additives like flame retardants and chemical engineered gimmickery. Organic mattresses largely eliminate these chemicals, making them less risky than their petrochemical counterparts. Natural mattress materials are just more in harmony with our biology and immune systems. Why go to bed every night with these chemicals when you have a choice? Welcome to Happsy!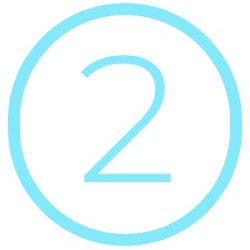 A Better World
Buying certified organic products helps support the organic movement which is dedicated to health, sustainability and the preservation of our natural world. Organic farmers everywhere thank you and your children will thank you as well. Happsy is not only the better choice for your sleep, it's also the cleaner choice for the planet. That's why we partner with organizations like 1% For The Planet to donate a portion of our proceeds to environmental causes we're passionate about. We're all about leaving the planet better than we found it, and we're supporting organizations that feel the same way.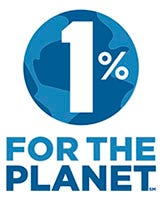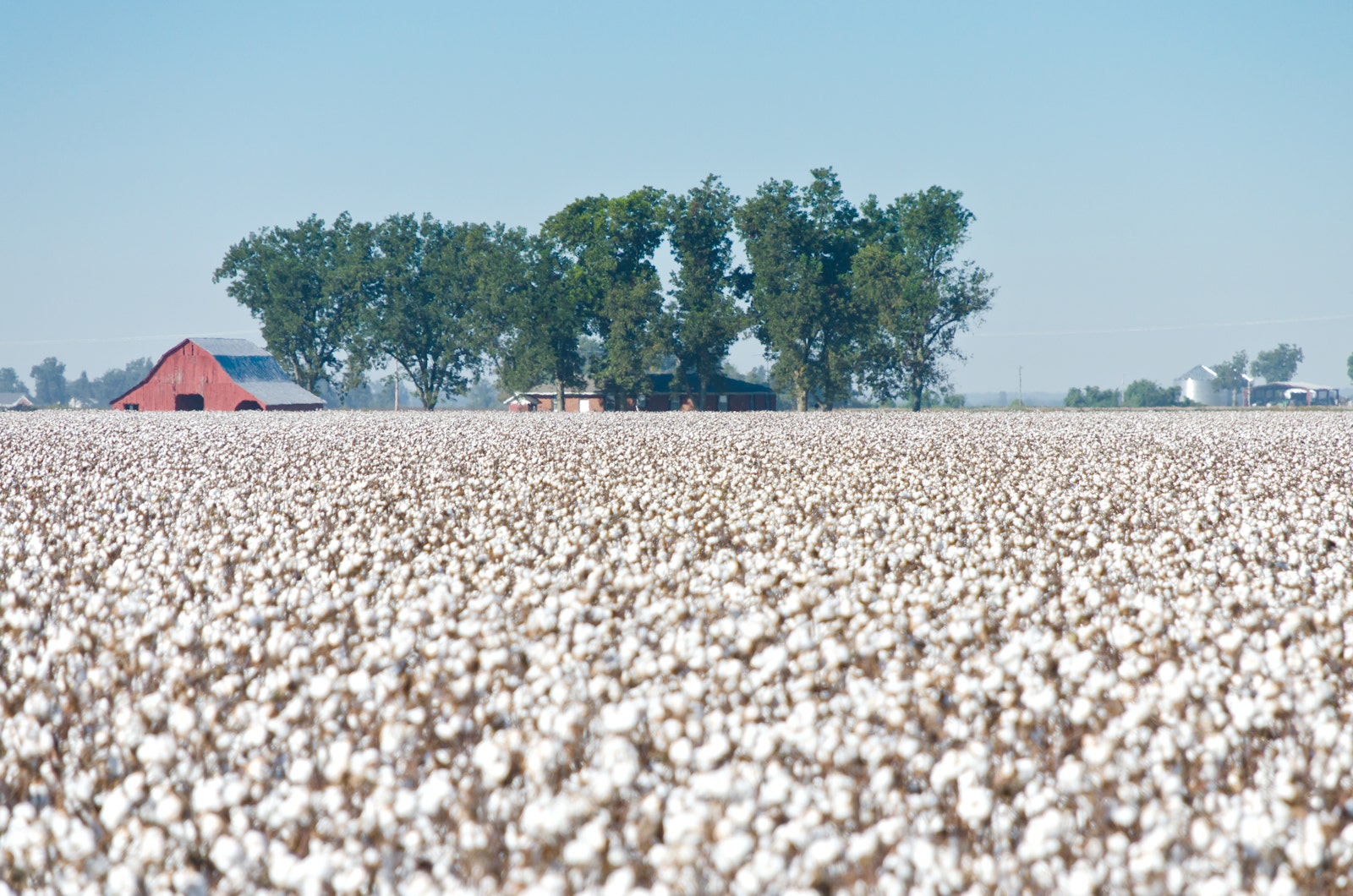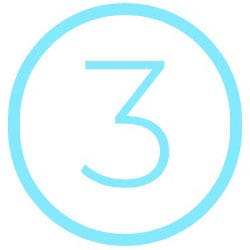 Natural & Organic Materials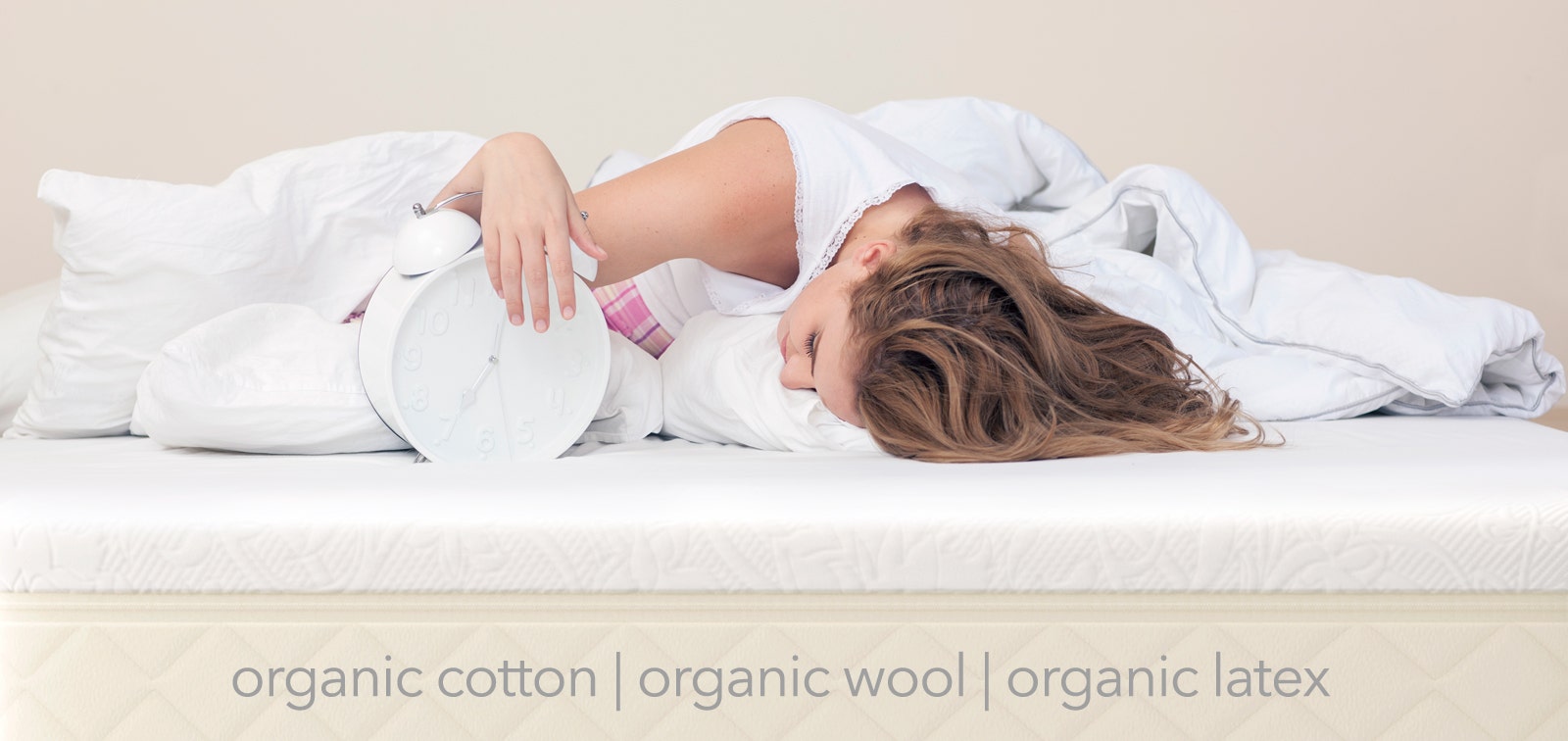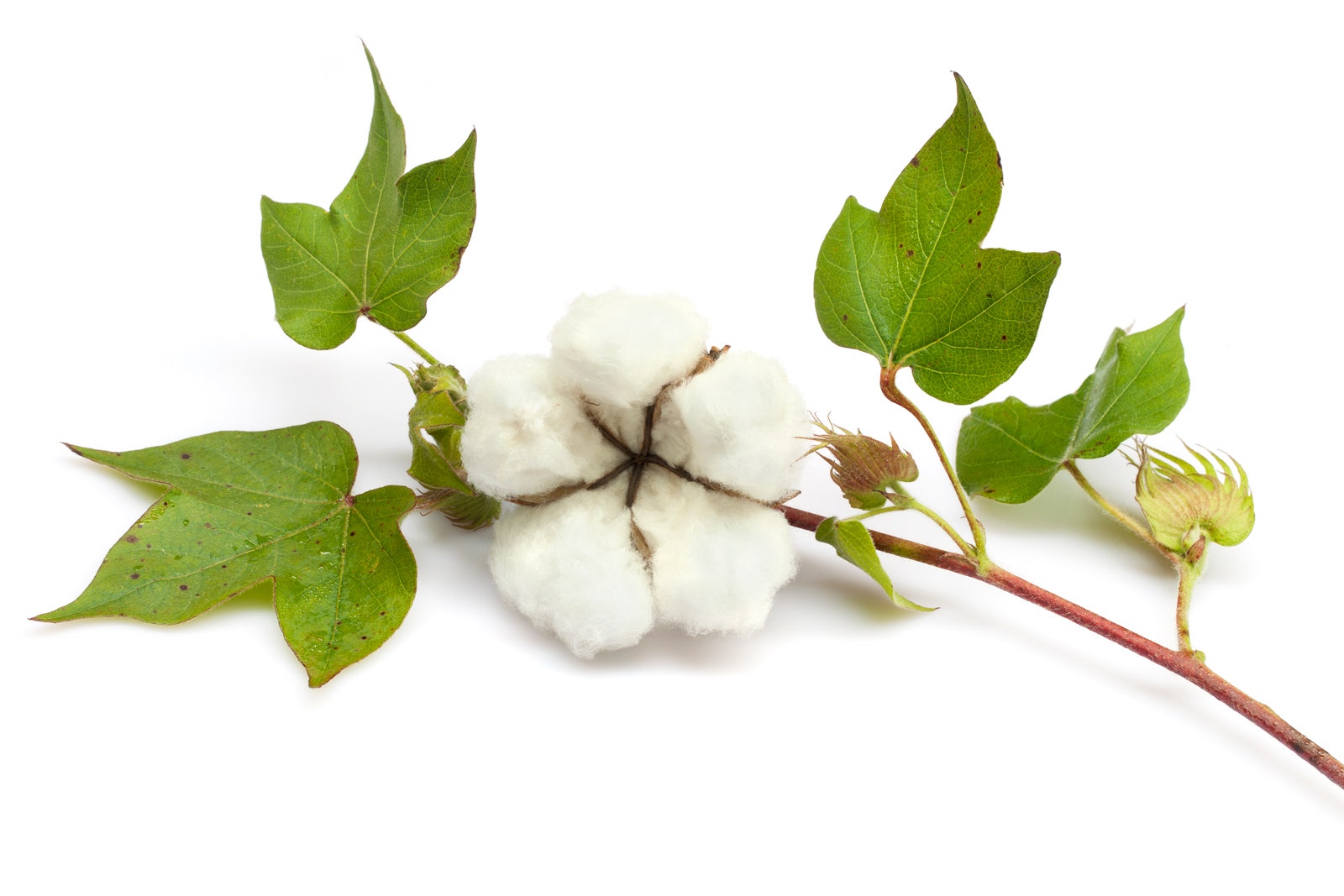 Organic cotton is a wonderful natural mattress material used throughout Happsy products. It provides for luxurious fabrics and thick layers of batting. Its supple and gentle feel adds character to the mattress and really helps create a connection to the earth. The surface fabric has a soft hand and built-in stretch that easily conforms to your body. Organic cotton is grown without harmful pesticides and is non-GMO. It's also processed according to strict organic standards, eliminating many unnecessary chemicals from the finished fiber. Certified to the Global Organic Textile Standard (GOTS).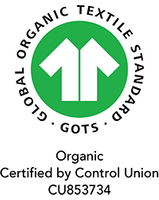 Wool has unique physical properties that make it ideal for use in mattresses, like creating a micro-climate that helps regulate body temperature and humidity. Being fluffy and soft, wool makes for a more comfortable sleep surface, keeping you warm in the winter and cool in the summer. Wool is naturally resistant to burning, which helps us pass flammability standards without any fire retardant chemicals or synthetic flame barriers. Certified to the Global Organic Textile Standard (GOTS).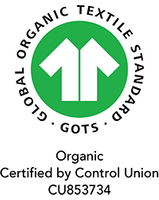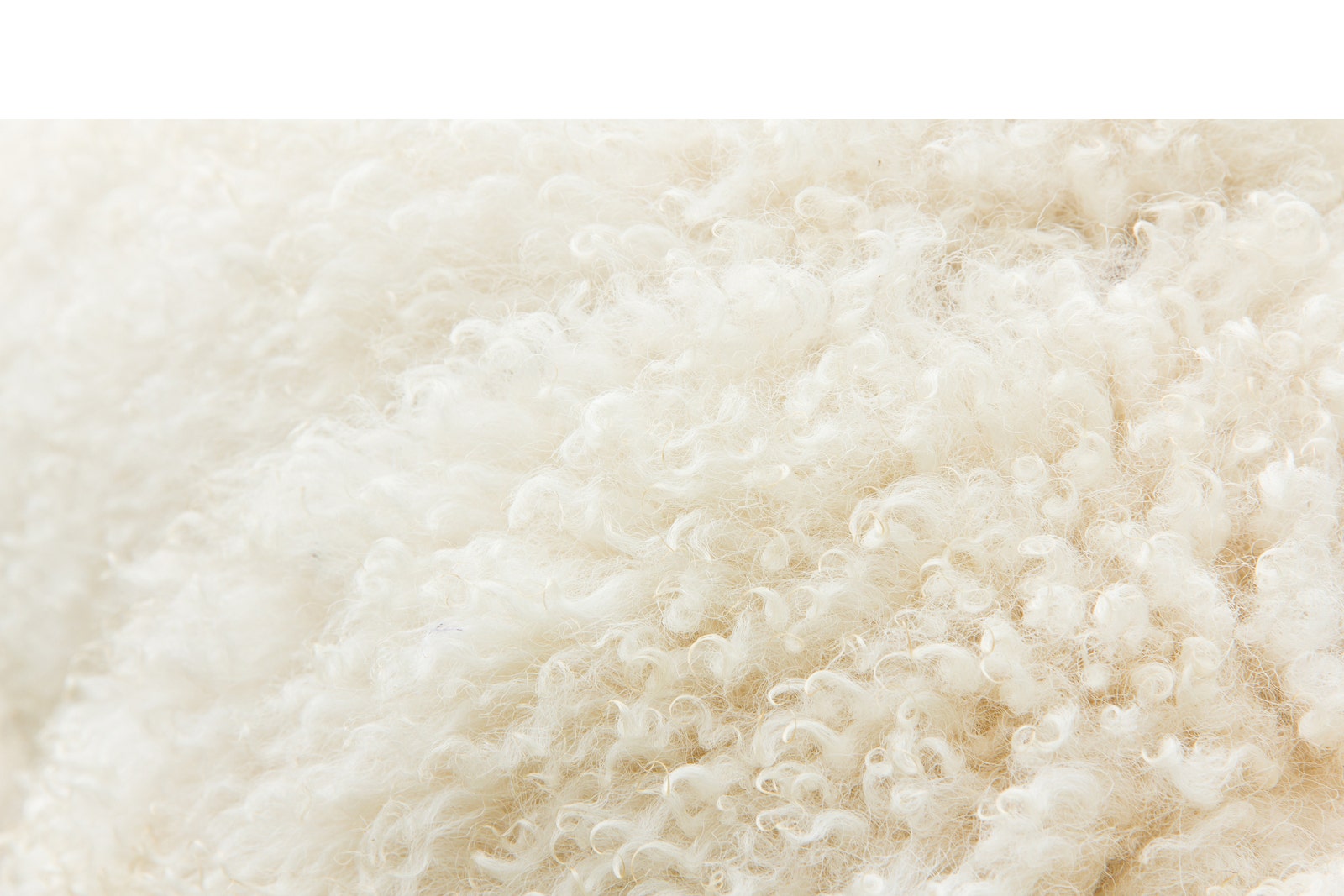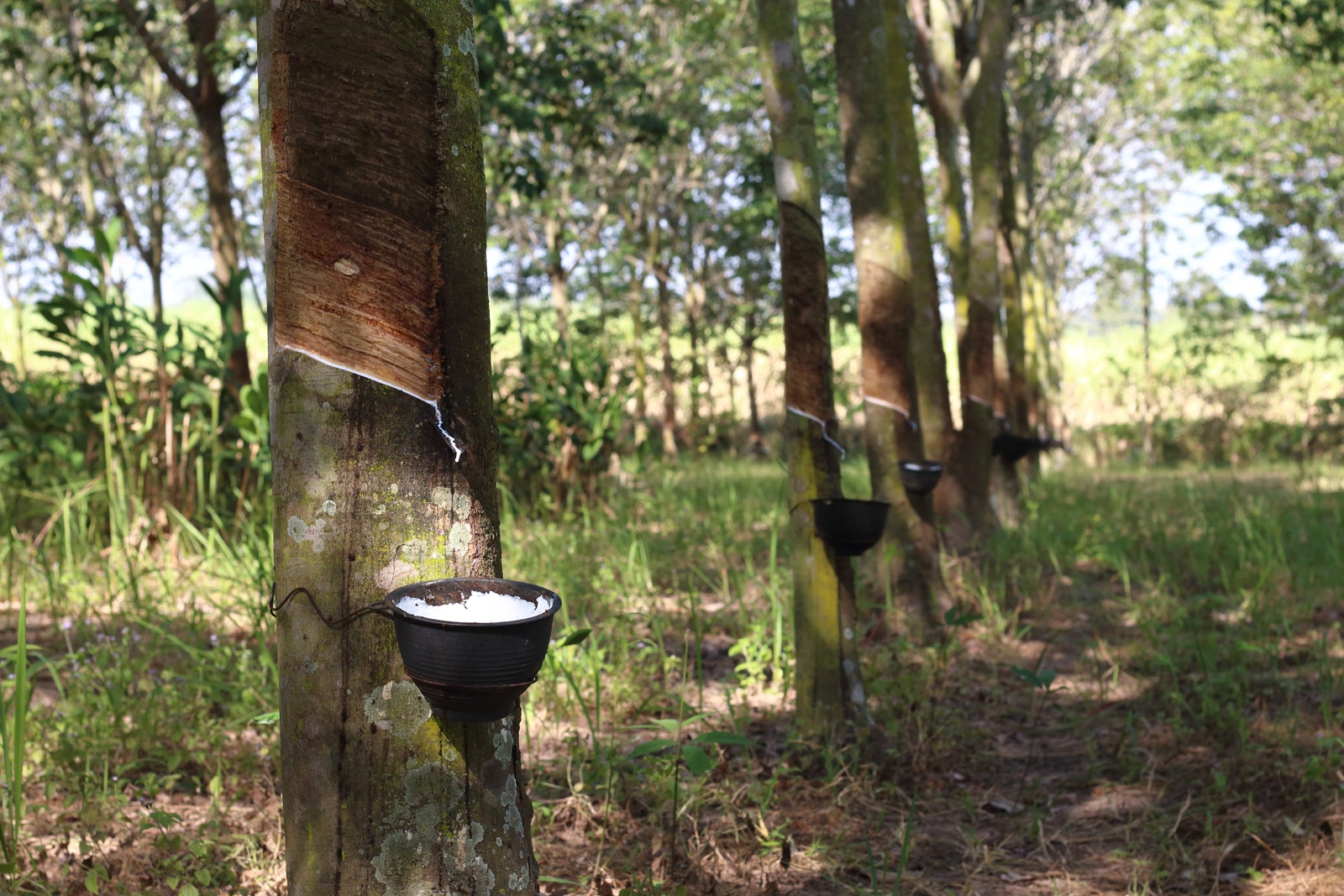 Perfect for that sought after feeling of floating pressure point relief, Happsy features pure certified latex for a natural alternative to petrochemical foams. Air channels carved into the latex help keep you cool and comfortable. Similar to the way maple syrup is made, the milky sap from the Hevea Brasiliensis tree is tapped and baked into a luxurious latex foam (like a giant waffle)! Yes, you read correctly - this foam is made from the renewable sap of trees. All Happsy latex is approved per the GOTS organic standard and is certified to GOLS or Rainforest Alliance (FSC).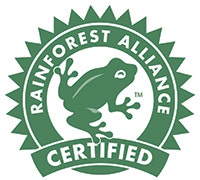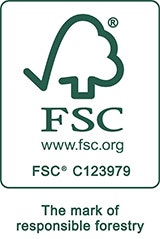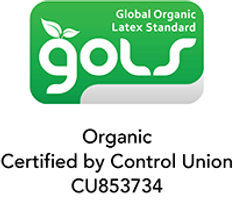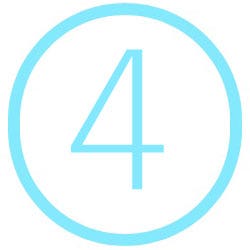 100% Certified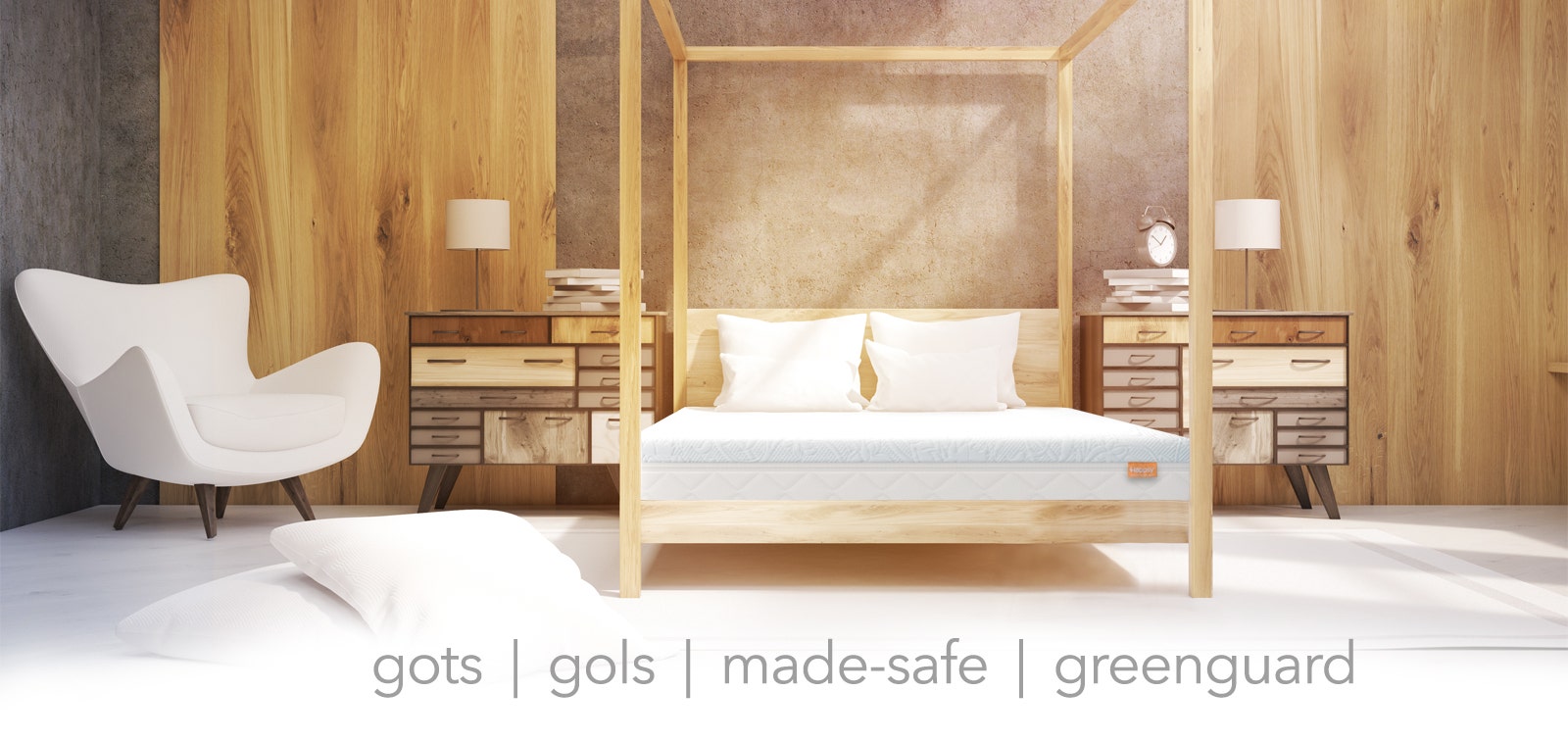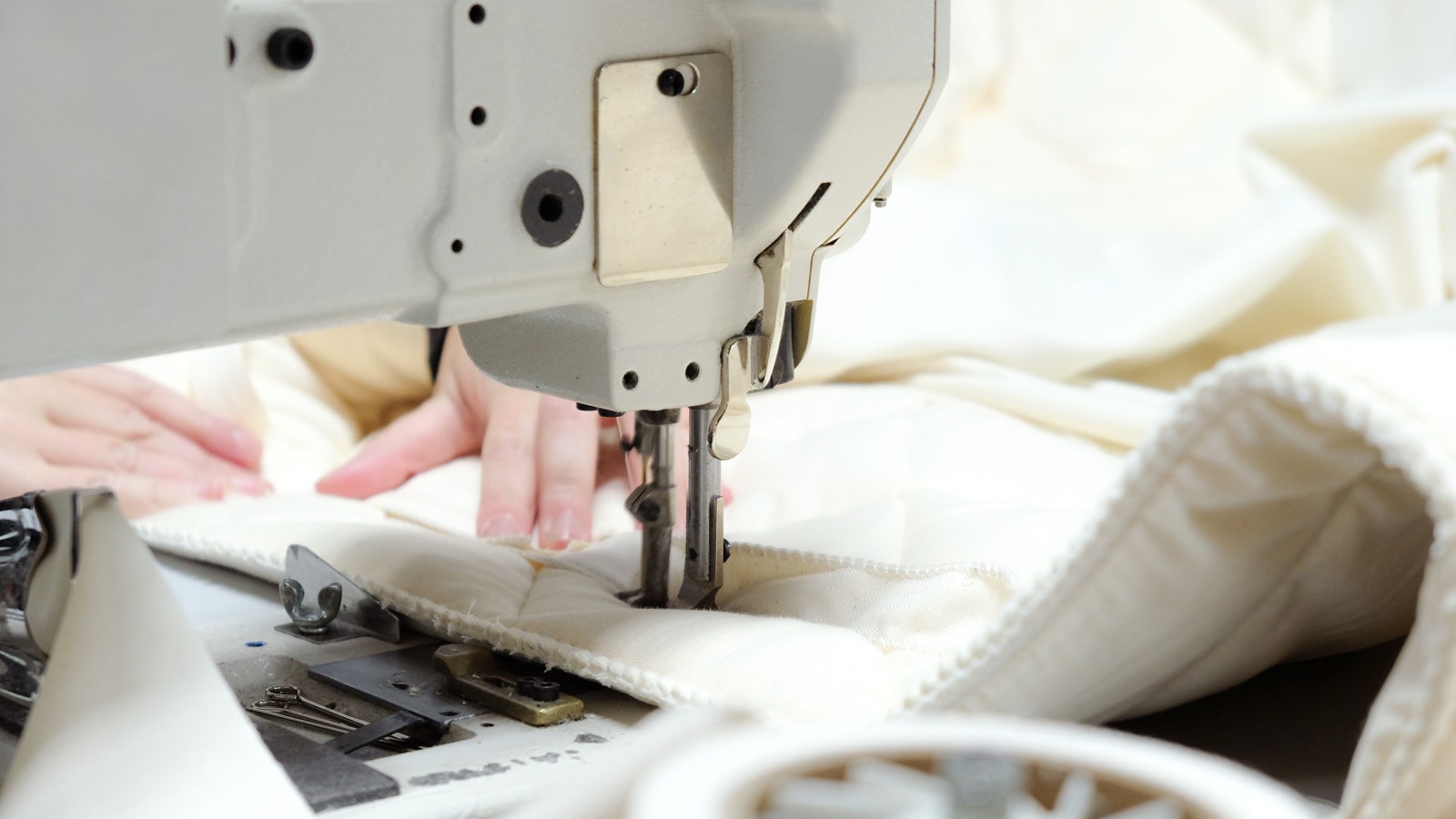 Happsy is a mattress manufacturer, not just a marketing group that contracts out its production. The Happsy mattress is manufactured in our own certified organic factory which is used exclusively for organic mattress production so there is no chance of contamination. From design and development to production and packaging, our organic sleep products are handcrafted by skilled artisans right here in the U.S.A. Our people are paid excellent wages and love working in our family friendly environment. Certified to the Global Organic Textile Standard (GOTS) and the Global Organic Latex Standard (GOLS).
Organic Mattress - 100% Certified
The Happsy mattress meets the organic & non-toxic standards of the Global Organic Textile Standard (GOTS). This means that Happsy is regularly inspected to verify that its components are indeed organic (with a strict paper trail requirement) and non-toxic (for those items that are non-agricultural). This extra step of certifying the finished product goes beyond our competition whose mattresses may only contain a particular organic component, or is manufactured in an organic facility but not actually certified.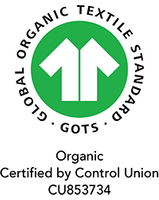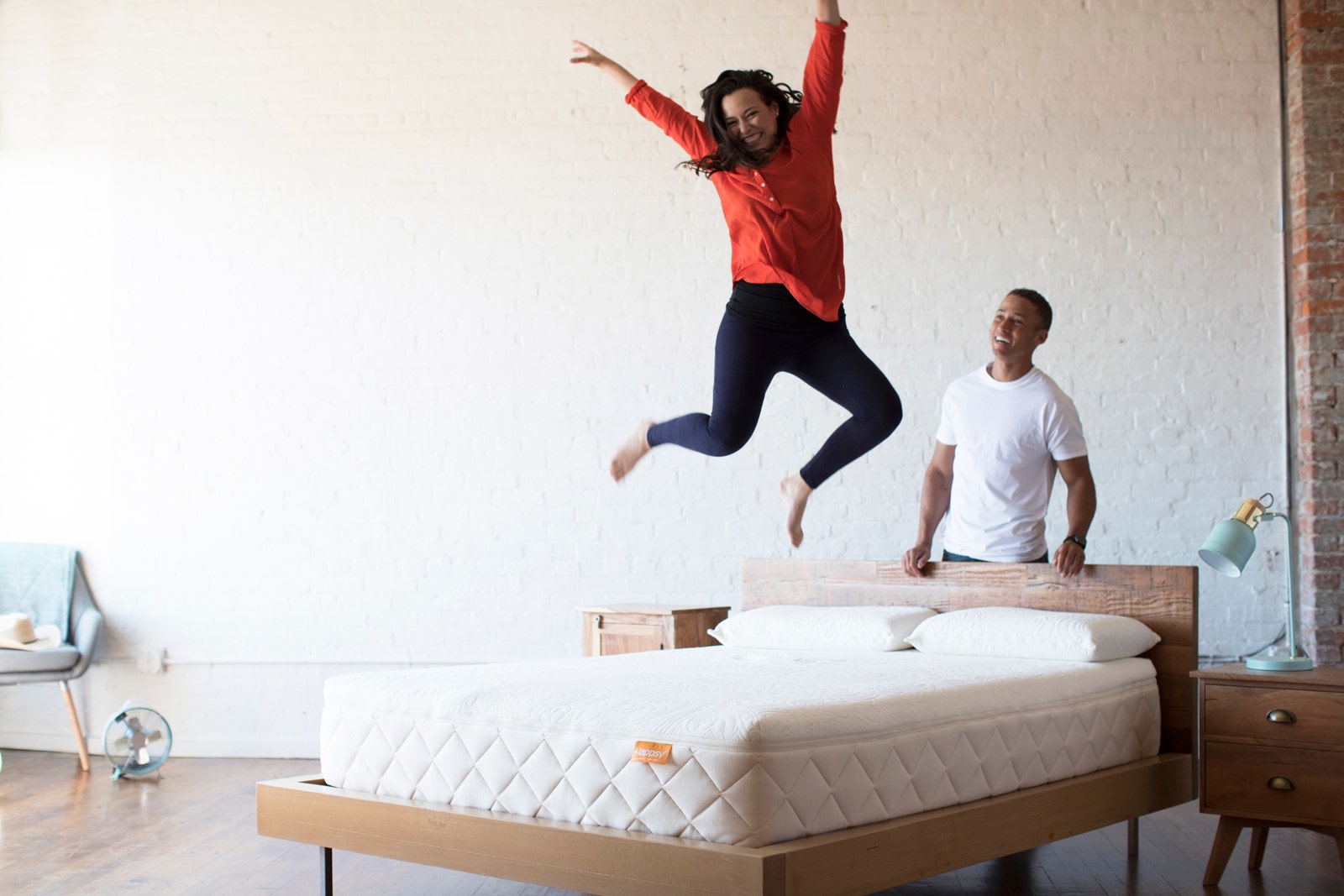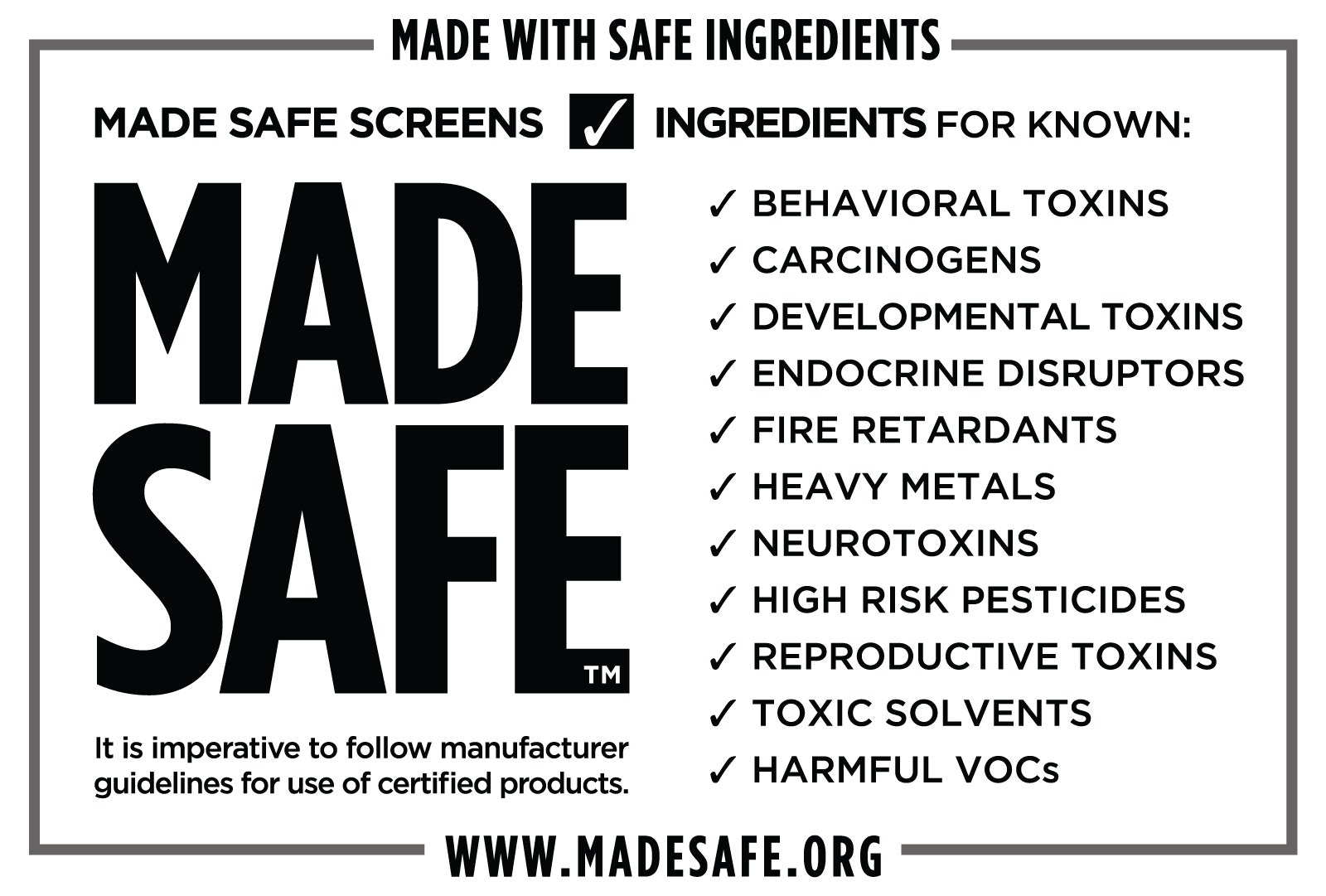 Non-Toxic Mattress - 100% Certified
You can rest easy knowing that you're not sleeping on toxic chemicals or breathing them in as a result of your mattress. The Happsy mattress has been scrutinized and certified by the MADE SAFE health and safety experts to ensure they do not contain ingredients that could negatively impact human health. They have further been tested for chemical emissions and certified to the GREENGUARD GOLD and Formaldehyde-Free standards.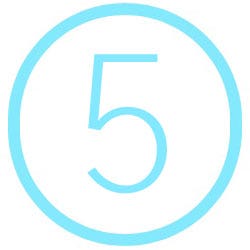 Unique Comfort System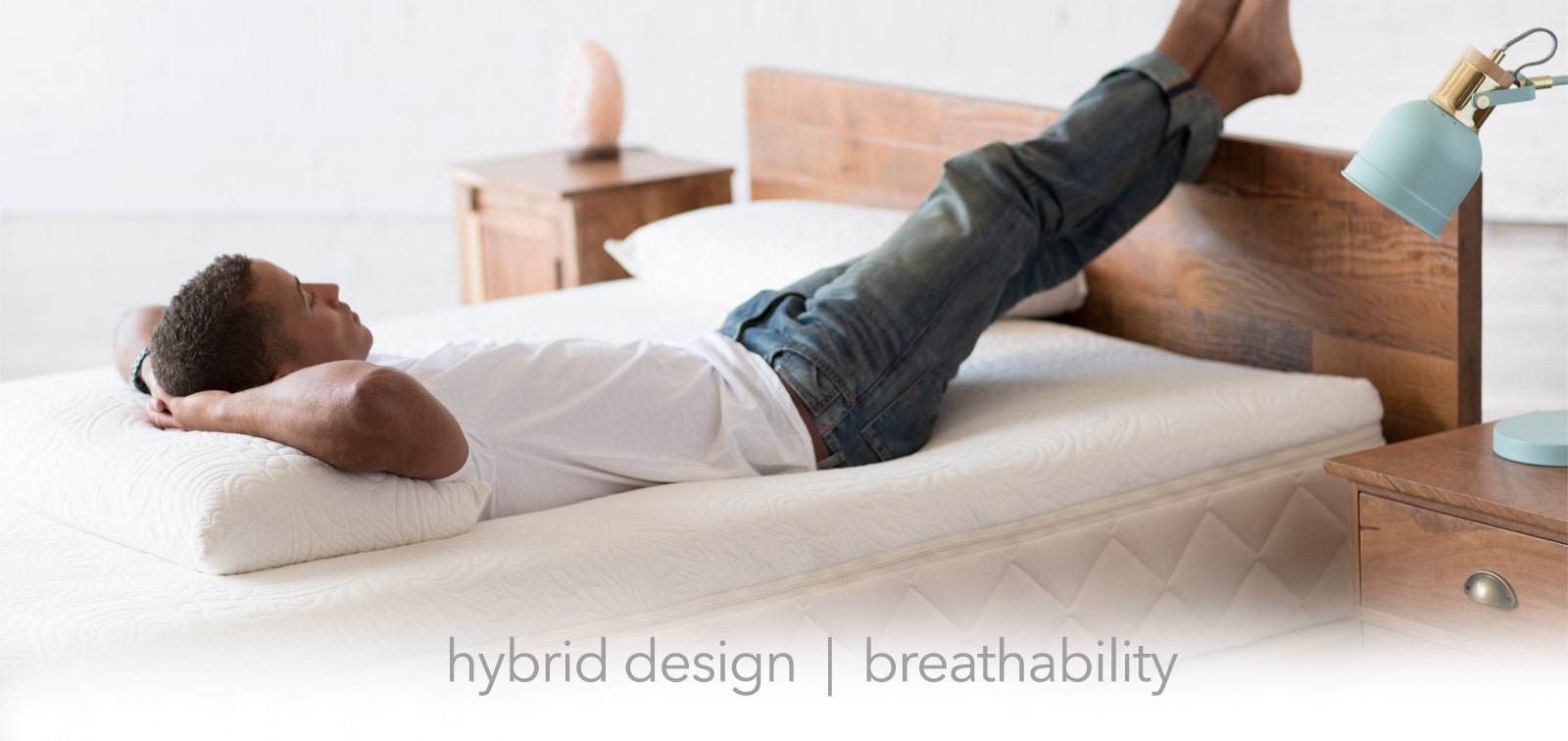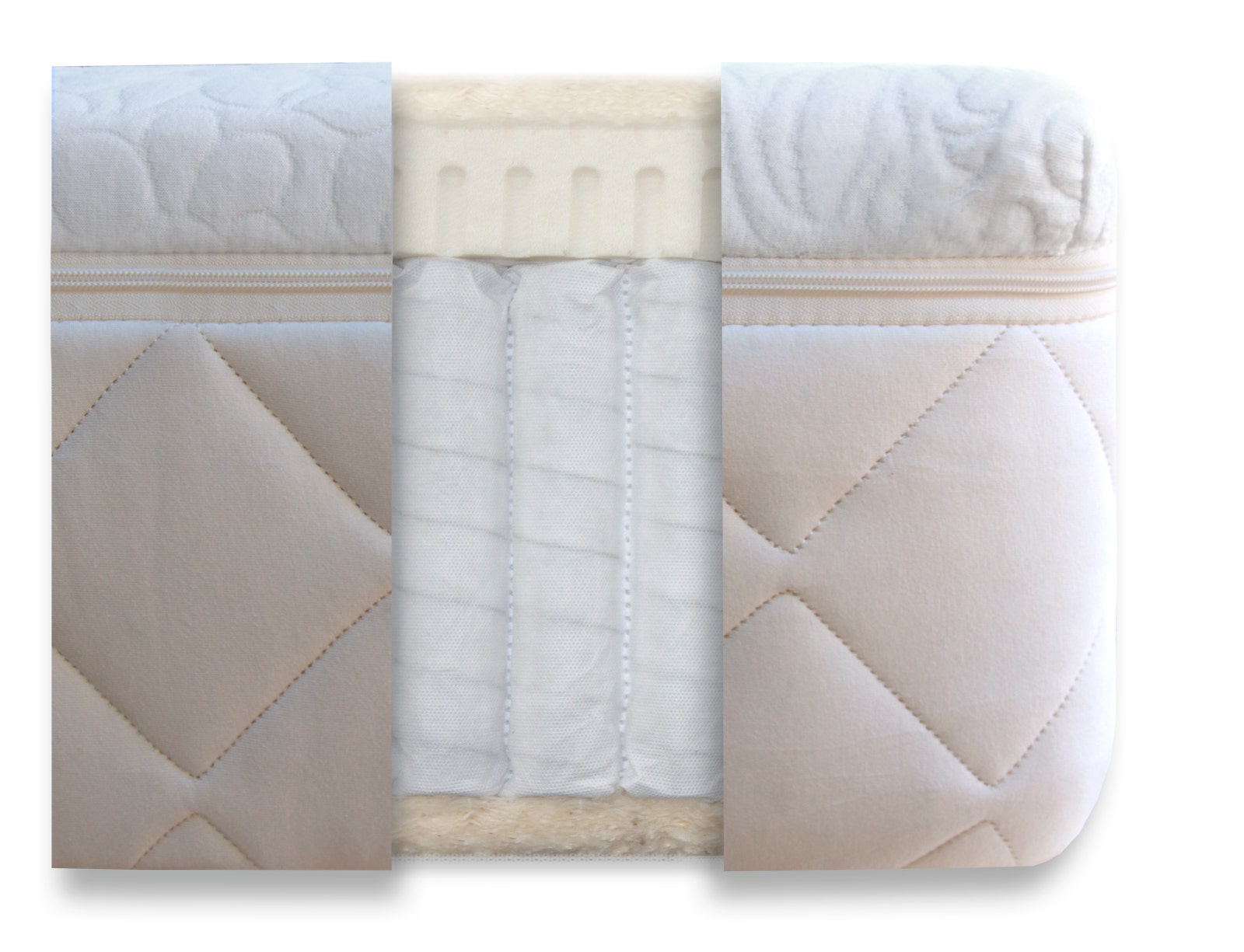 Hybrid Design (Latex + Coils)
The Happsy mattress features a hybrid design by combining the best of latex with the best of pocket springs. Nothing beats latex at the surface for its contouring and cradling pressure point relief. For support, however, pocket springs rule. This combination drastically reduces motion transfer across the bed for less partner disturbance and beats all-foam and all-latex designs hands-down!
Happsy employs a custom pocket spring system for optimal back support and postural alignment. Unlike a firm piece of foam where every point is "stuck" in place, coils have a far broader range of movement, conforming to any sleeping position and uniformly cradling whatever's on them. Our coils are formulated from high carbon-content upcycled steel. We do not zone our coils as a flat response curve provides for a more universal feel. Zoning tends to benefit some body types but works against others. An even distribution provides more reliable contouring, allowing the mattress to conform to nearly all body types. The perimeter coils are zoned firmer for edge support. Made in the U.S.A.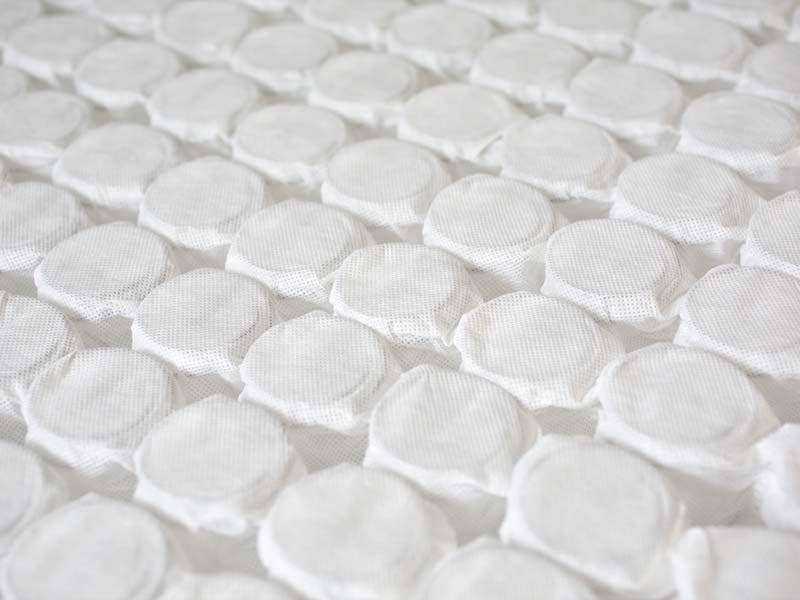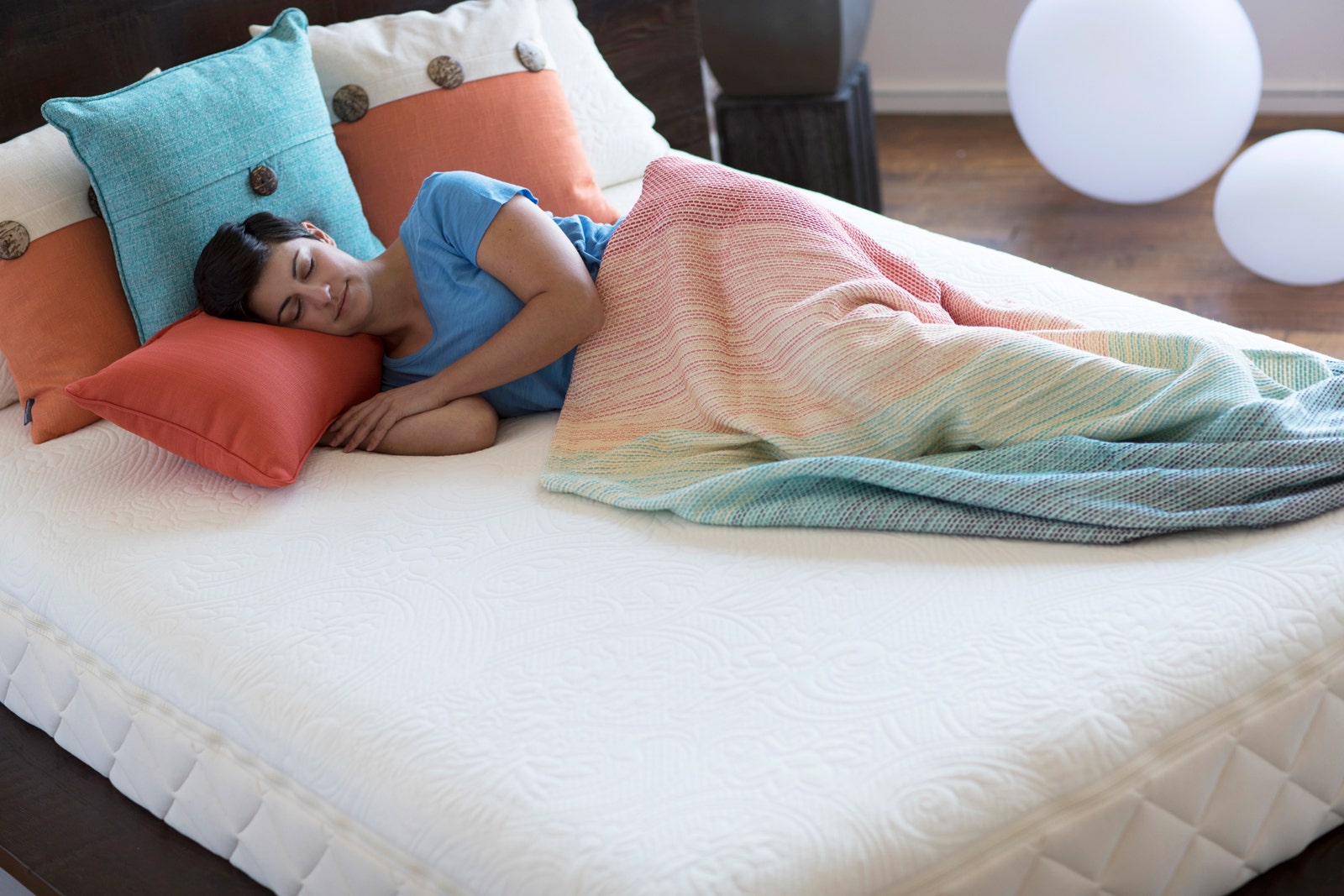 Everything about the Happsy mattress is designed to breathe. From the cooling latex with airflow channels to the pocket coil system to the layers of moisture-wicking wool, heat can dissipate easily so you can sleep comfortably. Foam mattresses are notorious for sleeping hot and sweaty. That's because they block airflow and insulate heat. Beware of gimmicks like gel-infused foam where heat is chemically pulled away at first, only to dish it back out later.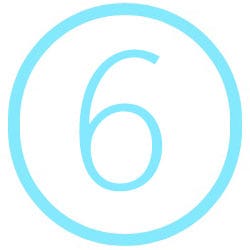 NO Harmful Chemicals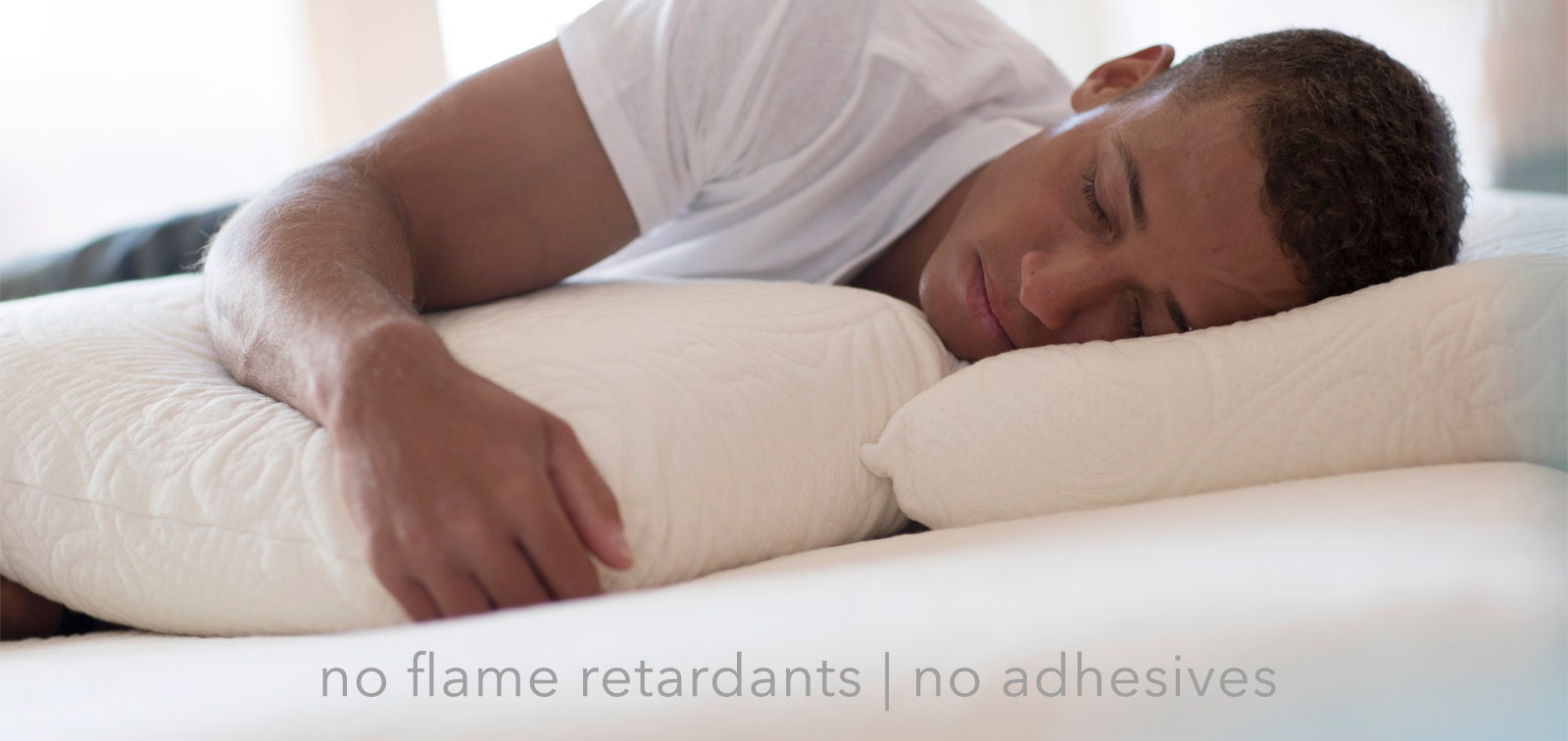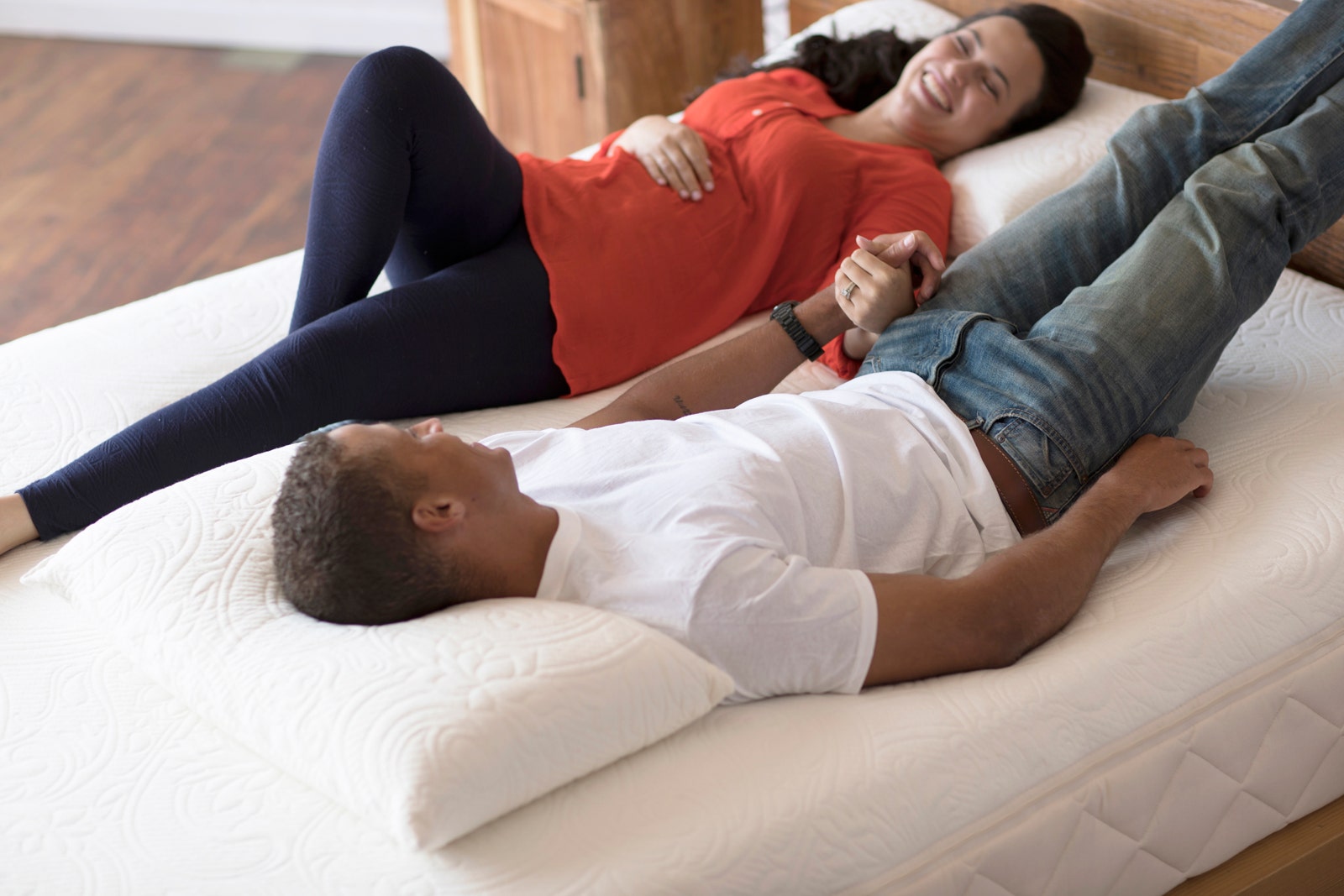 Nearly ALL mattresses contain some form of flame retardants or flame barriers. That's because there are strict federal flammability regulations that are pretty hard to pass without them. Due to Happsy's smart natural mattress design, Happsy is able to pass without ANY flame retardants or flame barriers of any kind! Natural materials tend to smolder while petroleum-based foams quickly ignite and burn hot like there's no tomorrow. With Happsy, you get a passing grade without any of the chemicals.
Conventional mattresses can have up to 10 lbs. of glue in them. Glue is used everywhere from the comfort layers to the fabrics and especially in the coil system! For example, in a typical mattress with 1000 coils, all 1000 coil encasements are connected with glue. Watching globs of chemical glue go into your mattress is a huge turn-off. At Happsy, we've found a way to build our beds, including our pocket spring units, without any glues or adhesives whatsoever!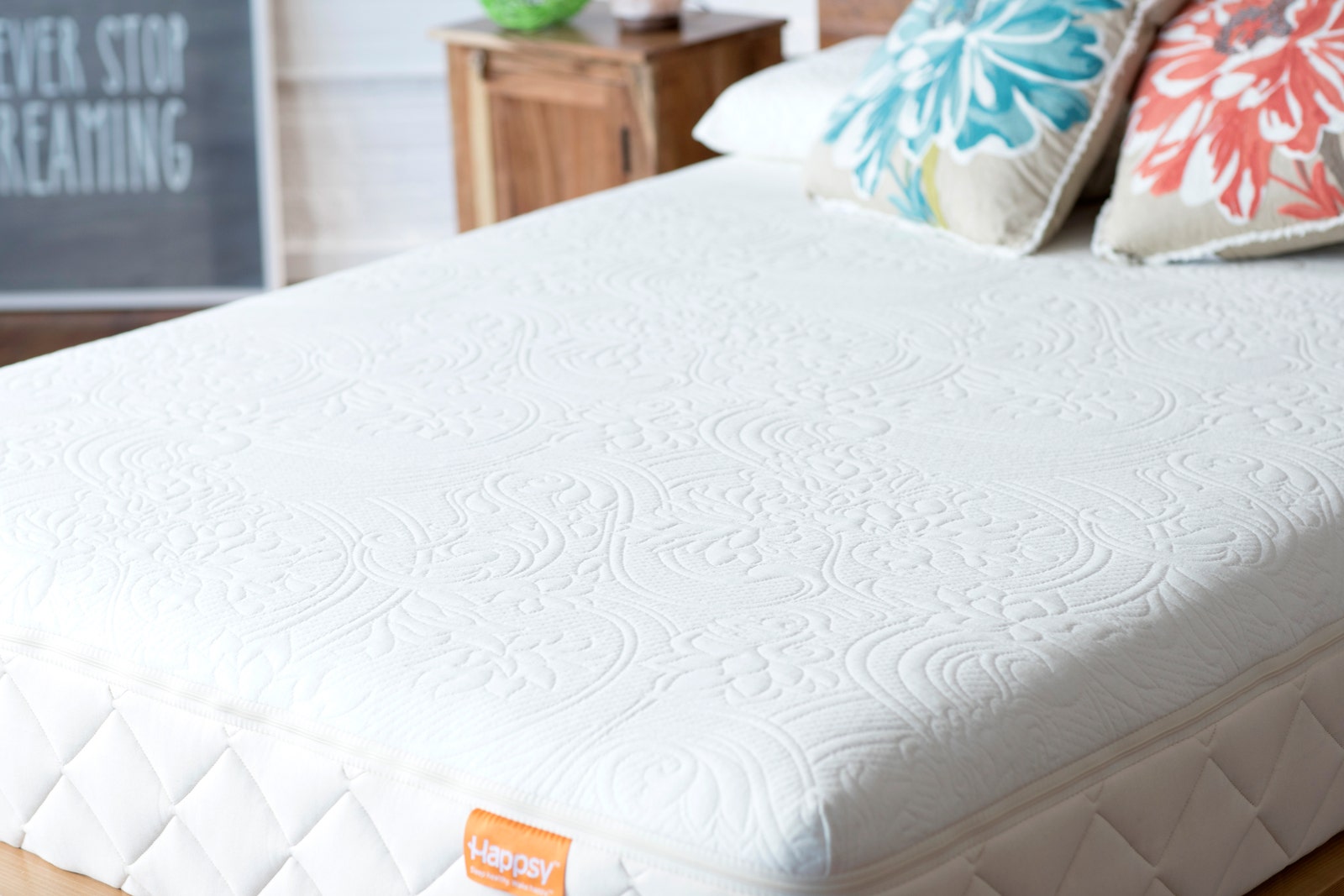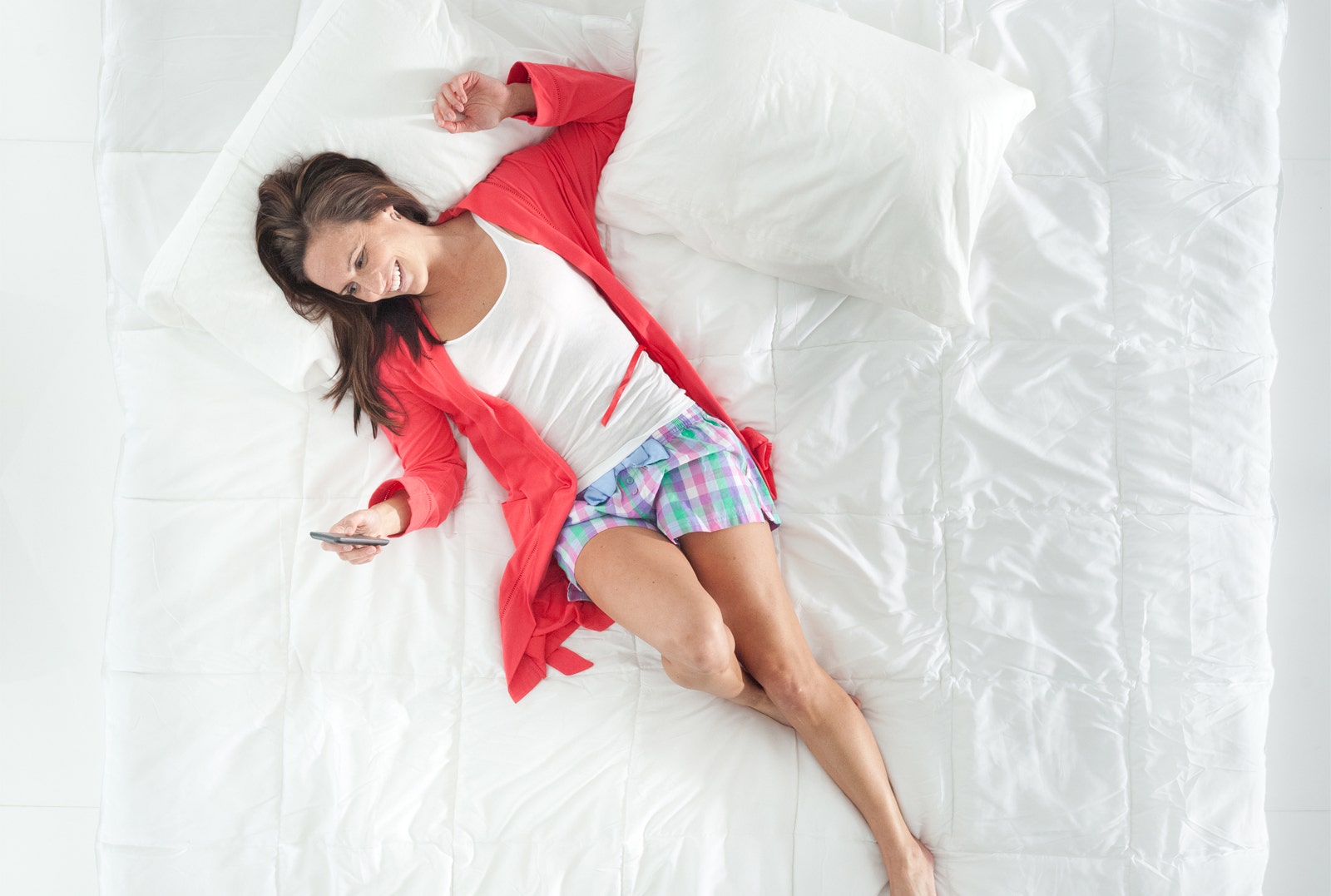 NO Polyurethane Foam Or Synthetic Latex
The Happsy mattress completely eliminates polyurethane foam and all its variants (i.e. memory foam, "eco foam", "soy foam", etc.). Happsy also avoids synthetic latex and the styrene-butadiene contained in them. Substituting natural materials is smart as it helps you reduce your overall chemical exposure, especially since the Happsy mattress is actually more comfortable due to its quality components and breathable design.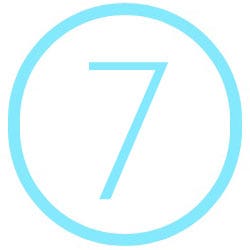 Here For You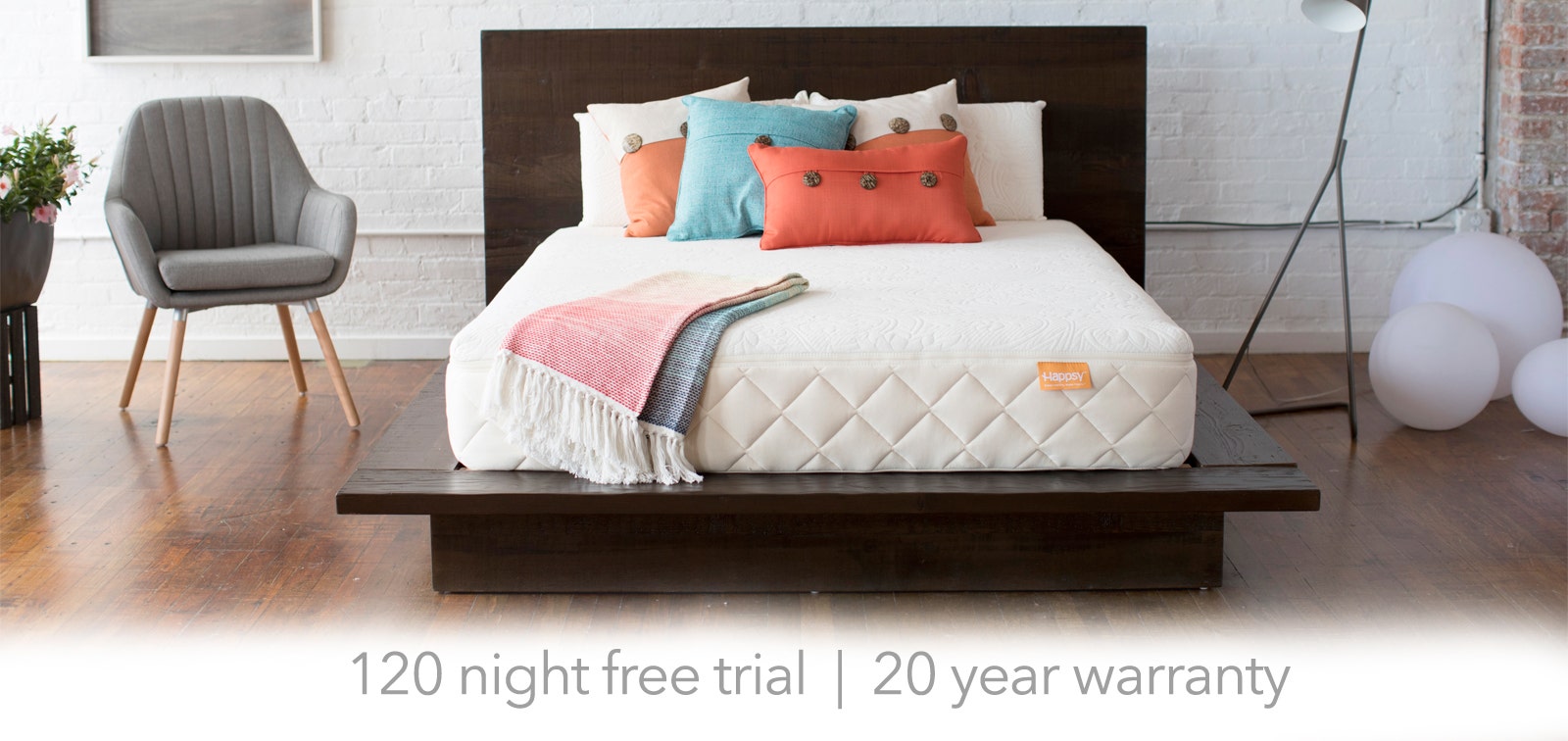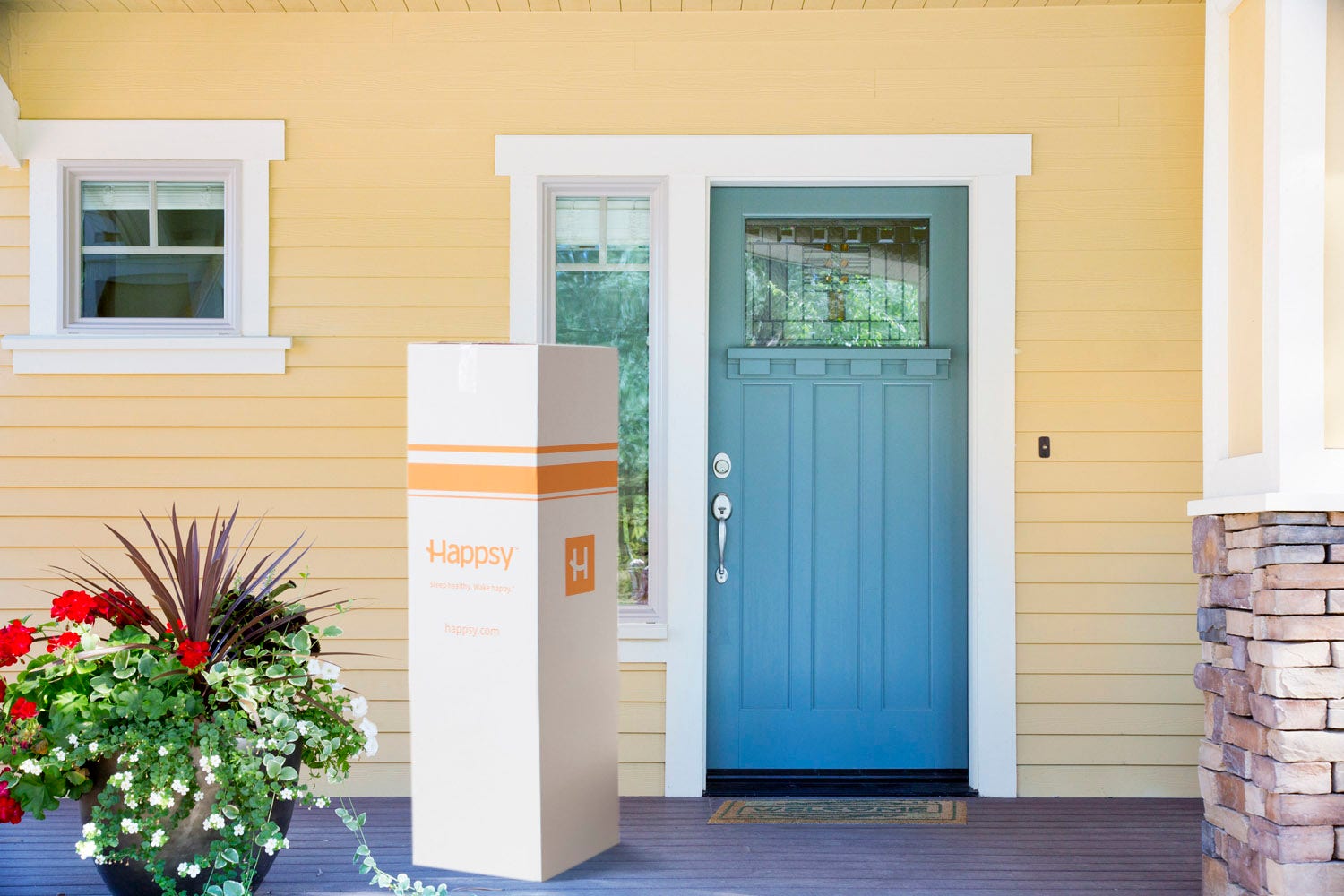 Free Shipping & Free Returns
Try out the Happsy natural organic mattress for 120 nights in the comfort of your own home. We're so confident you're going to love your new Happsy mattress, we're willing to provide a full refund and even cover the return shipping costs in the event it just doesn't work out. While returns are pretty rare for us, we're there for you if you need us.
The Happsy natural organic mattress comes with a full 10 year warranty plus an additional 10 year pro-rated warranty for a total of 20 years! Quality and value are core principles of ours and we stand by our products 100%. Our customer service team is second to none and loves helping our customers find the best sleep of their lives.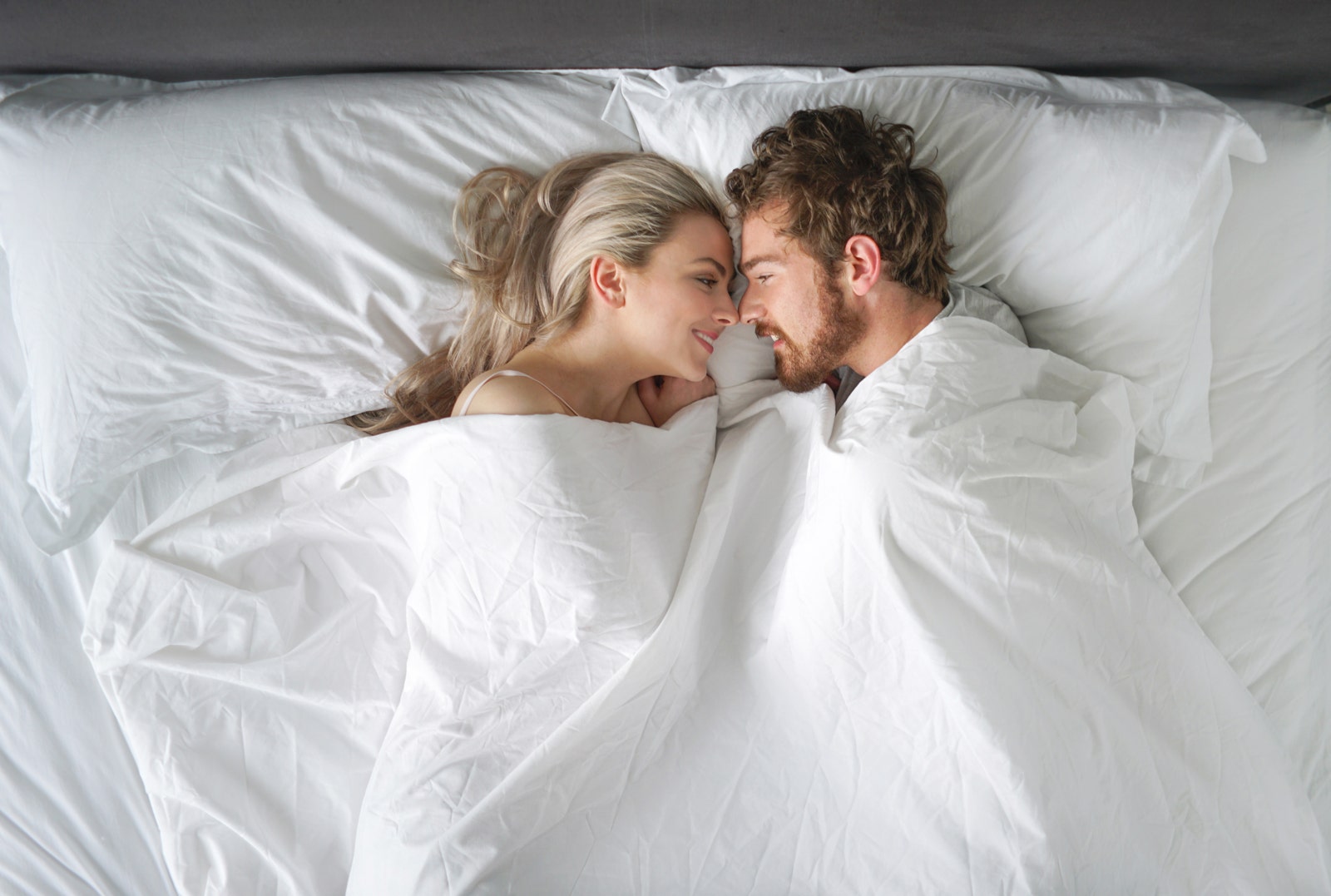 Now It's Time To Check Out The Mattress!