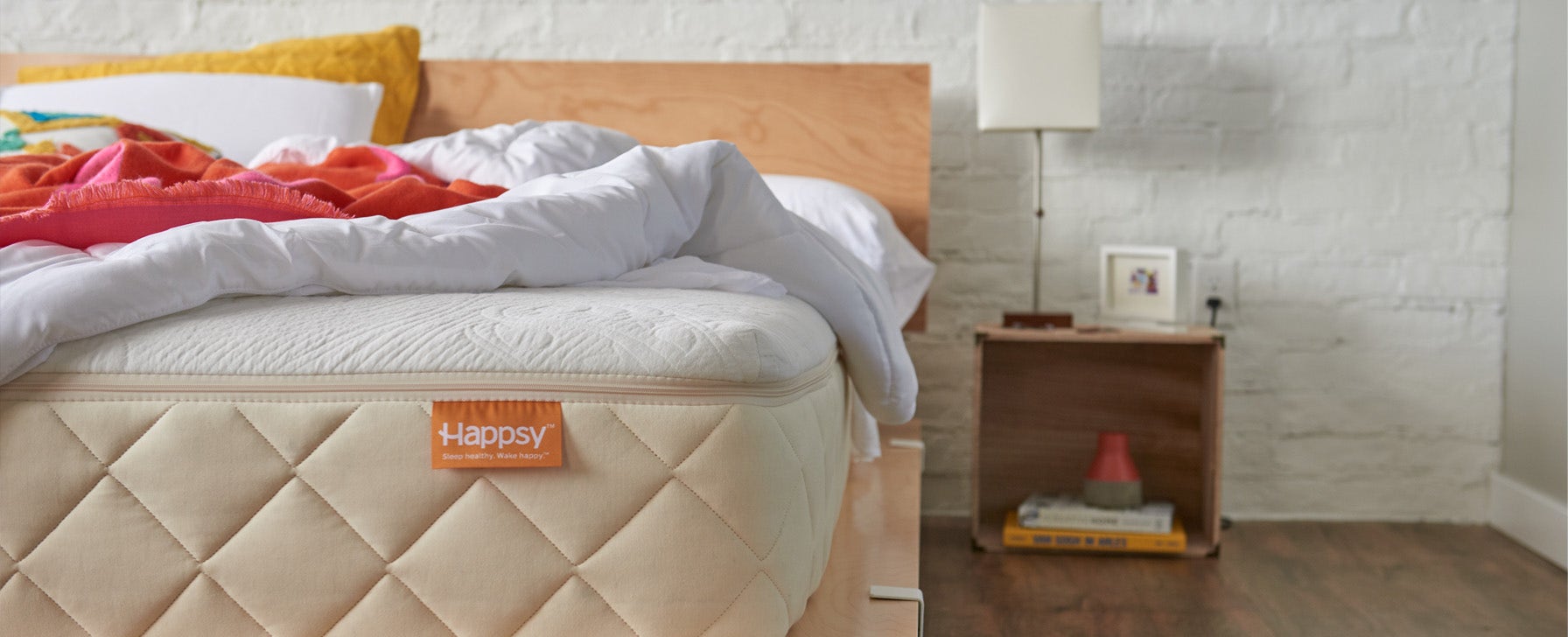 A Happsy Beginning
Our story is simple, really.
We're here because we believe that everyone who wants to make healthier choices should be able to do it. Your health shouldn't cost you a fortune.
That's why we created the first fully certified organic mattress-in-a-box. It's affordable and accessible for anyone who is ready to take steps in the right direction but doesn't know where to begin. We're here to encourage your healthy life by providing better sleep. You will spend one third of your life sleeping on a mattress. Why would you sleep on petroleum when you can sleep on the best materials in the world?
We wanted to make a mattress that you can feel good about.
So, we did.
Our Happsy Team
We work for Happsy because we're like you. We're aspiring to make better choices every day for ourselves, our families, and our planet. From marketers to customer service representatives to production associates, we're a small team that's here to help you make the better mattress choice.
Don't just buy a mattress from a company that spends a ton of money on marketing. Instead, choose a mattress you believe in from a company who shares your values.