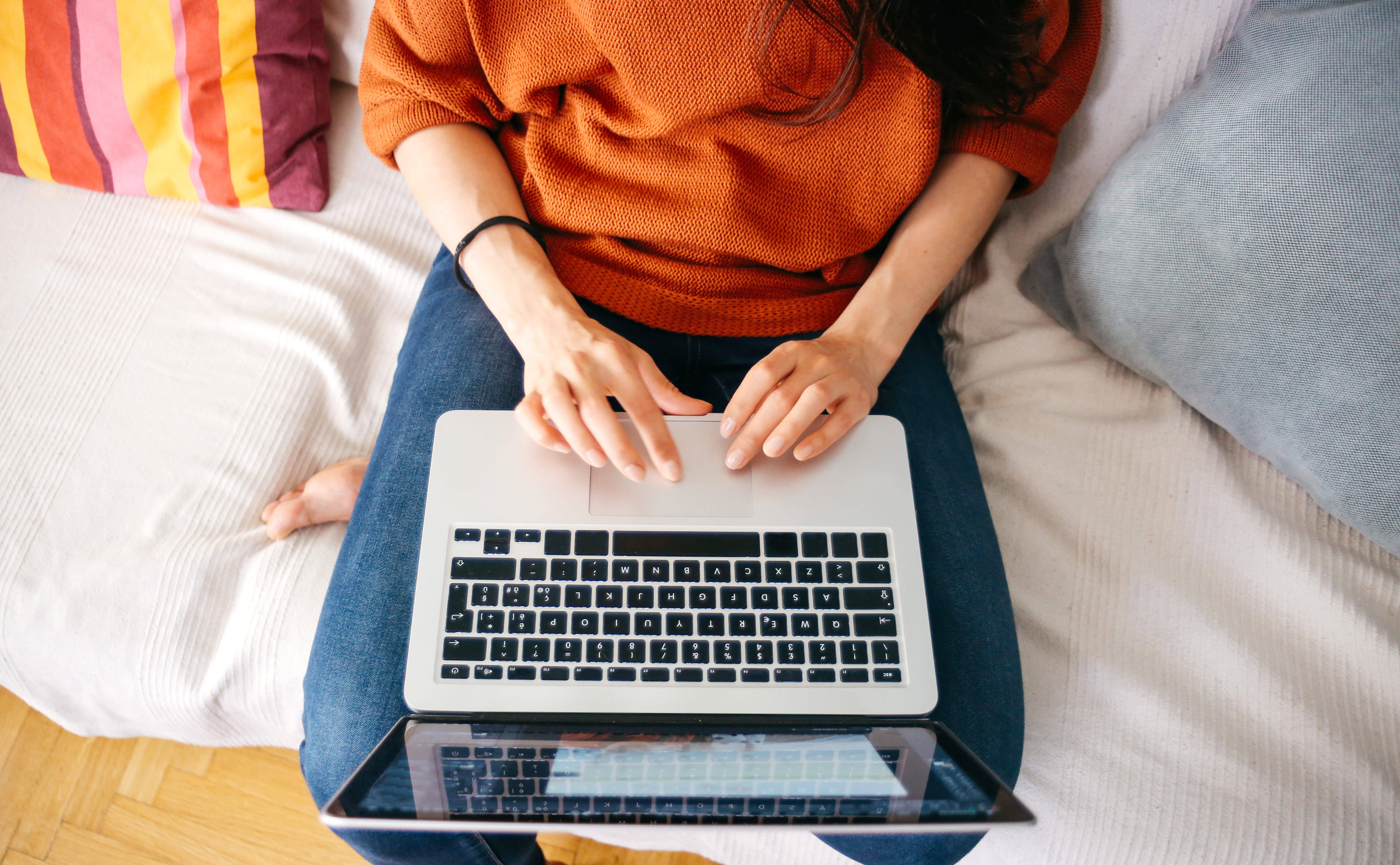 Frequently Asked Questions
Happsy Comfort
How firm is the Happsy mattress?
The Happsy mattress was designed with the help of engineers, chiropractors and consumers just like yourself to provide a comfortable medium feel that works for just about everyone. If you prefer a truly plush feel, try adding the organic latex topper for a more heavenly experience. Of course, you can always add the topper later. Both come with a 120-night free trial, so there's no pressure.
Does Happsy sleep cool?
Absolutely. With Happsy's breathable coil system, aerated latex layer and moisture wicking wool, heat dissipates quickly and efficiently, keeping you comfortable all night long.
How bouncy is the Happsy mattress?
The Happsy mattress is both resilient and comfortable with just the right amount of bounce.
The layers
What is the difference between individually pocketed springs and traditional mattress innersprings?
When compared to traditional mattress innersprings, pocketed springs uniformly cradle whatever's on them while drastically reducing motion transfer (good news for you and your sleep partner). They are also less bouncy and more stable overall. Further, our pocketed springs don't use glue/adhesives like many others, are made from recycled steel and are approved by GOTS. Our high quality coils are custom made rather than the conventional alternative and are made in the U.S.A.
What layers make up the Happsy mattress?
From the bottom up, the mattress starts with an organic cotton fabric, then a layer of quilted organic cotton batting followed by a layer of individually pocketed springs with an organic cotton insulator. Next is the layer of organic latex topped with organic wool batting. The mattress is then topped off with a luxurious organic cotton stretch-knit fabric for a total of 10" height. The sides of the mattress contain an additional organic cotton fabric plus batting. Voila – the Happsy is made. (Diagram)
Why doesn't Happsy use zones?
While zones can provide more support for some, everyone's body is different: different weight, different height and different needs. Creating zones in a mattress assumes that we all have the same needs for support and that most of us are average height and weight. Additionally, it does not account for the different sleeping positions we may move into throughout the night such as our back, side or stomach.
Set up
How do I unpack my Happsy mattress?
We're glad you asked! First you remove the mattress from the box, then you carefully slice the plastic casing with the provided cutting tool. Then, you roll out the mattress on your foundation, flip it over, then cut open the vacuum seal to watch your mattress instantly expand.
How long until I can sleep on the mattress?
Once expanded, give the mattress about 30 minutes and it should be ready for sleep. It may take several days, however, to recover from its compressed packaged state.
Do I need to hold on to the shipping boxes?
We strongly recommend that you hold on to the shipping boxes until you're sure you're keeping your Happsy product(s). They may be helpful in the event of a return.
What kind of foundation is required?
The Happsy mattress works well with the Happsy Organic Foundation or on any flat surface. For platform beds, we recommend slats no more than 2-3" apart. It even works great with adjustable bases.
Do I need to flip or rotate my mattress?
Your Happsy organic mattress does not need to be flipped or rotated.
How much does the Happsy mattress weigh?
Appx weights: Twin (70 lbs), TwinXL (72 lbs), Full (85 lbs), Queen (106 lbs), King (128 lbs) and Cal King (131 lbs). Add another 4-5 lbs to include the shipping box.
Pricing
Why does your mattress cost more than some other popular bed-in-a-box brands?
Happsy is handmade in the U.S. using higher quality certified-organic materials. It may cost a little more, but trust us – it's worth it.
Why does your mattress cost less than other organic brands?
For one, Happsy is sold direct from the factory. Second, we operate at very high volume, ordering materials and manufacturing at efficient scale.
How much is shipping?
Shipping is free. Yes, we're serious. For shipping to Alaska, Hawaii, and Canada, shipping charges automatically apply at checkout. For any questions/concerns regarding shipping charges, email us at orders@happsy.com.
Safety
Do you use flame retardants?
No. Unlike other mattresses, Happsy is naturally flame resistant, and is designed to pass all the same fire safety tests without adding any flame retardant chemicals or flame barriers. Some of our competitors claim to not use flame retardant chemicals, but use questionable barriers instead. Some use wool but don't tell you there's also a flame barrier. Others have even been known to treat their cotton and/or wool with boric acid! We've also seen "natural" fire barrier claims based on hydrated silica, but this is actually rayon, a synthetic fiber! No matter how safe they tell you their flame barrier is, it's not as good as a mattress that doesn't need one in the first place.
Do you treat your fabrics with toxic chemicals or bleach?
No. Our fabrics are never treated with toxic chemicals or bleach.
What if I have a latex or wool allergy?
Consult with a physician before purchasing a mattress to discuss how organic materials might affect you.
Shipping, trials and returns
Does free shipping apply to all Happsy products, or just the mattress?
All
Does the 120-night free trial apply to all Happsy products, or just the mattress?
All
Do free returns apply to all Happsy products, or just the mattress?
All
How long does shipping take?
Items generally ship in 5-7 business days. Orders typically arrive in 3-5 business days depending on where you live.
Do you ship internationally?
Right now we are only shipping internationally to Canada. Shipping to Canada, Alaska and Hawaii will be calculated at checkout.
Can you ship to a P.O. box?
No
What happens with returned products?
We never resell used products. Returned items are generally donated or recycled. In certain parts of the country, we are required to recycle/dispose of the product per specific protocols.