Why Happsy
The Start of a Healthy Lifestyle
---
Choosing Happsy means choosing a healthier lifestyle, plain and simple. Conventional mattresses, even the latest round of online offerings, are made almost entirely from additives like flame retardants and chemically engineered materials. Organic mattresses largely eliminate these chemicals, making them healthier, and in turn, better for your sleep. Why go to bed every night with these chemicals when you have a choice?

No Harmful Chemicals
No Flame Retardants
Nearly all mattresses contain some form of flame retardants or flame barriers. That's because there are strict federal flammability regulations that are pretty hard to pass without them. Happsy is able to pass without any flame retardants or flame barriers of any kind because of our use of natural materials. Natural materials like wool tend to smolder while petroleum-based foams quickly ignite and burn. With Happsy, you get a passing grade without any of the chemicals.
No Glues or Adhesives
Conventional mattresses can have up to 10 lbs. of glue in them. Glue is used everywhere from the comfort layers to the fabric to the coil system. For example, in a typical mattress with 1000 coils, all 1000 coil encasements are connected with glue. At Happsy, we've found a healthier way to build our beds, including our pocket spring units, without any glues or adhesives whatsoever.
NO Synthetic Latex or Polyurethane Foam
The Happsy mattress completely eliminates polyurethane foam and all its variants (i.e. memory foam, "eco foam," "soy foam," etc.). Happsy also avoids synthetic latex. Substituting natural materials for synthetic foam is smart as it helps reduce overall chemical exposure and makes for a more comfortable mattress.

Better for the Environment
Buying certified organic products helps support the organic movement that is dedicated to health, sustainability, and environmental preservation. This means that Happsy is not only the better choice for your sleep, it's also the cleaner choice for the planet.
And we go even farther than just designing an environmentally friendly mattress. We partner with organizations like 1% For The Planet to donate a portion of our proceeds to environmental causes we're passionate about. We're all about leaving the planet better than we found it, and we're supporting organizations that feel the same way.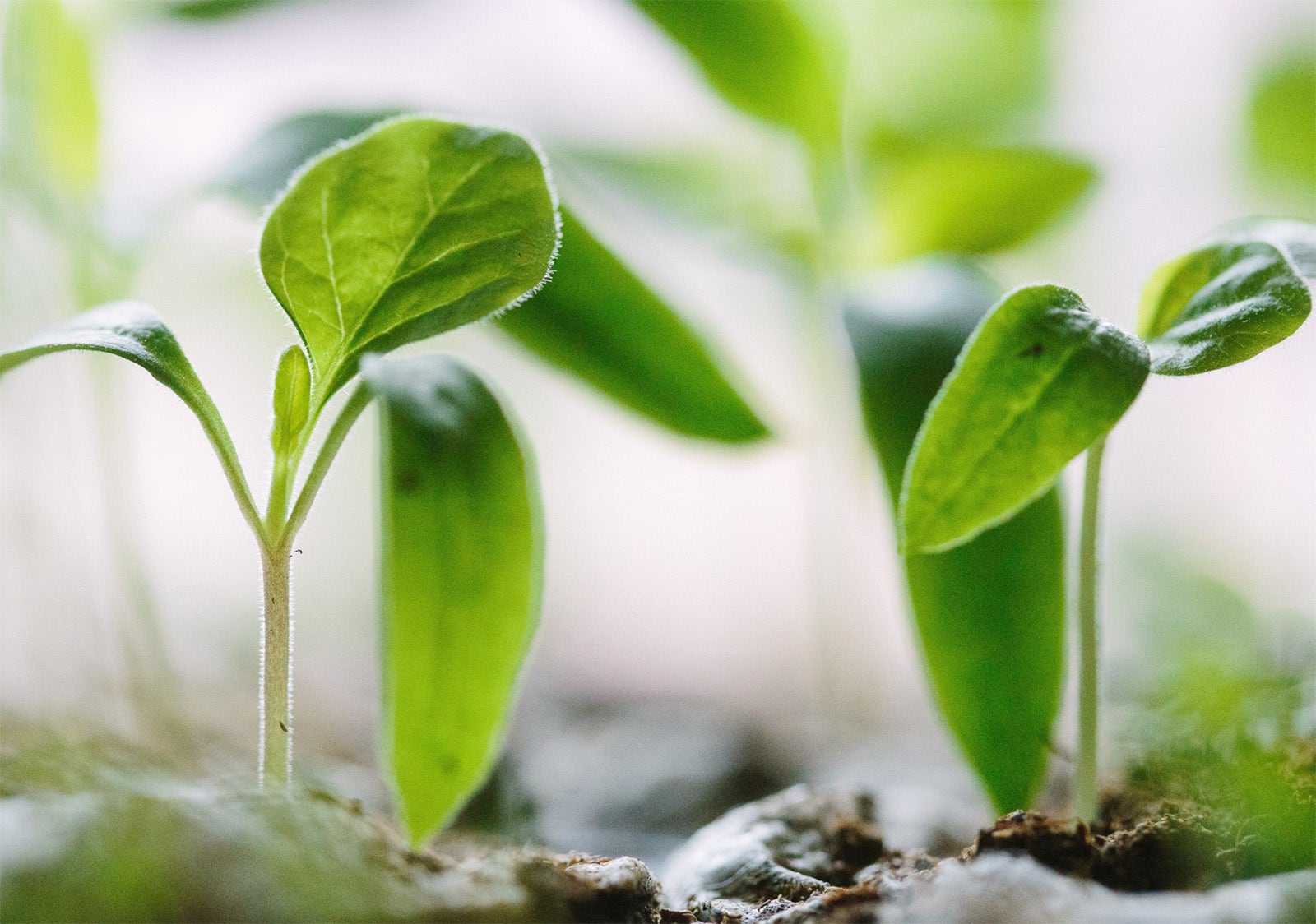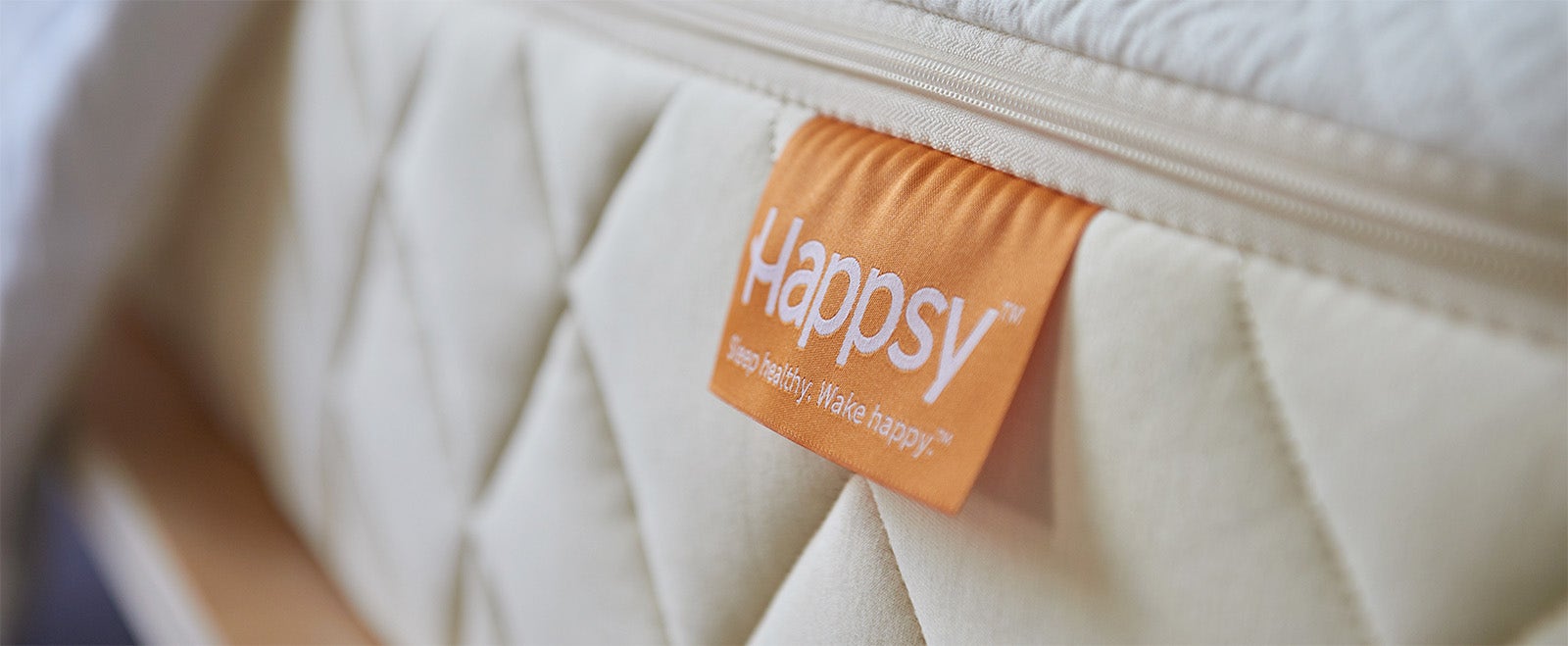 Superior Design & Materials
---
For our Happsy mattress, we first choose only natural materials that are certified to the highest organic standards. We then combine them in an innovative design that will help you get your best rest.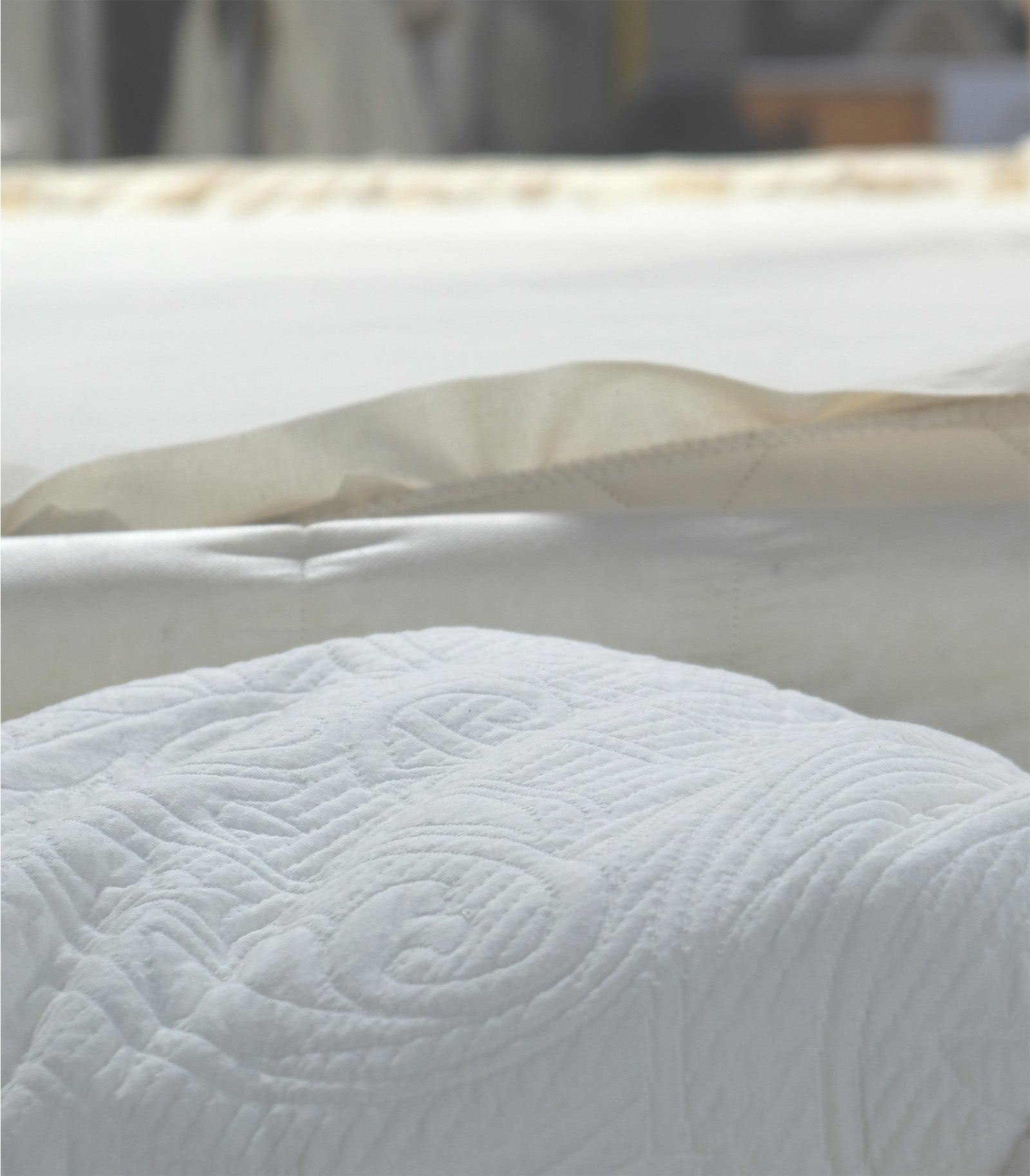 Made With
Organic Cotton
Organic cotton is a natural mattress material used throughout Happsy products. It creates soft fabric and thick layers of batting. Organic cotton is also grown without harmful pesticides and is non-GMO. This eliminates many unnecessary chemicals from the finished fiber. Certified to the Global Organic Textile Standard (GOTS).
Organic Wool
Wool has unique properties that make it ideal for use in mattresses, like the natural ability to regulate body temperature and humidity. Being fluffy and soft, wool also makes for a more comfortable sleep surface. Wool is naturally resistant to burning as well, which helps us pass flammability standards without any fire retardant chemicals or synthetic flame barriers.Certified to GOTS.
Organic Latex
Perfect for pressure point relief while sleeping, Happsy features pure organic latex for a natural alternative to synthetic foams. Similar to the way maple syrup is made, the milk from the Hevea Brasiliensis tree is tapped and baked into a organic foam. Yes, you read correctly - this foam is made from the renewable milk of trees. Air channels are then carved into the latex help keep you cool and comfortable. Certified to the Global Organic Latex Standard (GOLS).
Smartly Supported By
Hybrid of Latex and Coils
The Happsy mattress features a hybrid design that combines the best of organic latex with the best of pocket springs. This combination drastically reduces motion transfer across the bed for less partner disturbance and provides better support than all-foam or all-latex designs.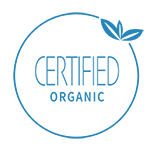 Fully Certified
Organically Certified
The Happsy mattress meets the organic & non-toxic standards of the Global Organic Textile Standard (GOTS). This means that Happsy is regularly inspected to verify that its components are indeed organic (with a strict paper trail requirement) and non-toxic (for those items that are non-agricultural). This extra step of certifying the finished product goes beyond our competition whose mattresses may only contain a particular organic component or are manufactured in an organic facility but not actually certified.
Certified Non-Toxic
The Happsy mattress has been scrutinized and certified by the MADE SAFE health and safety experts to ensure it does not contain materials that could negatively impact human health. It has further been tested for chemical emissions and is certified to the GREENGUARD GOLD and Formaldehyde-Free standards.
See a full list of our certifications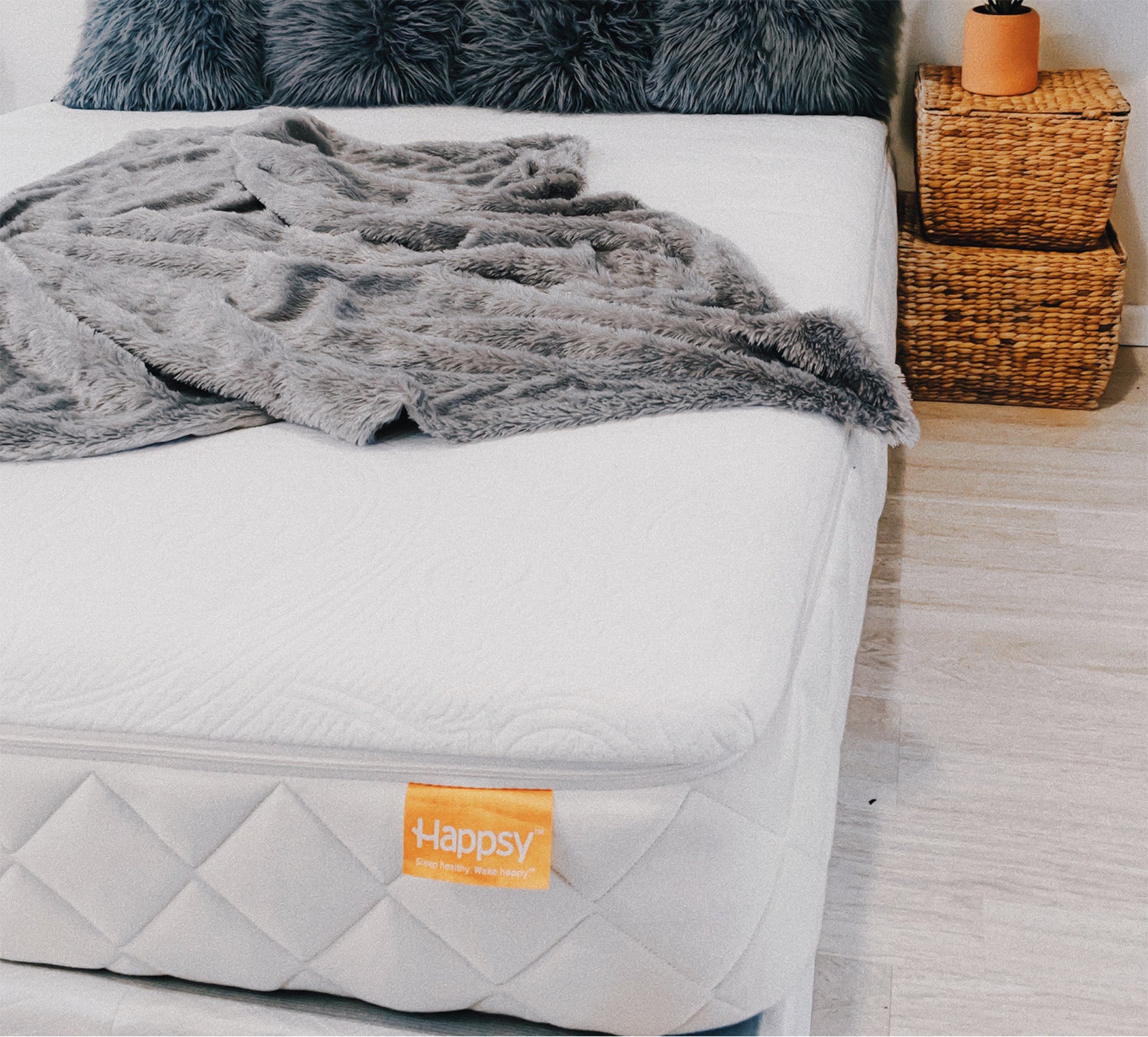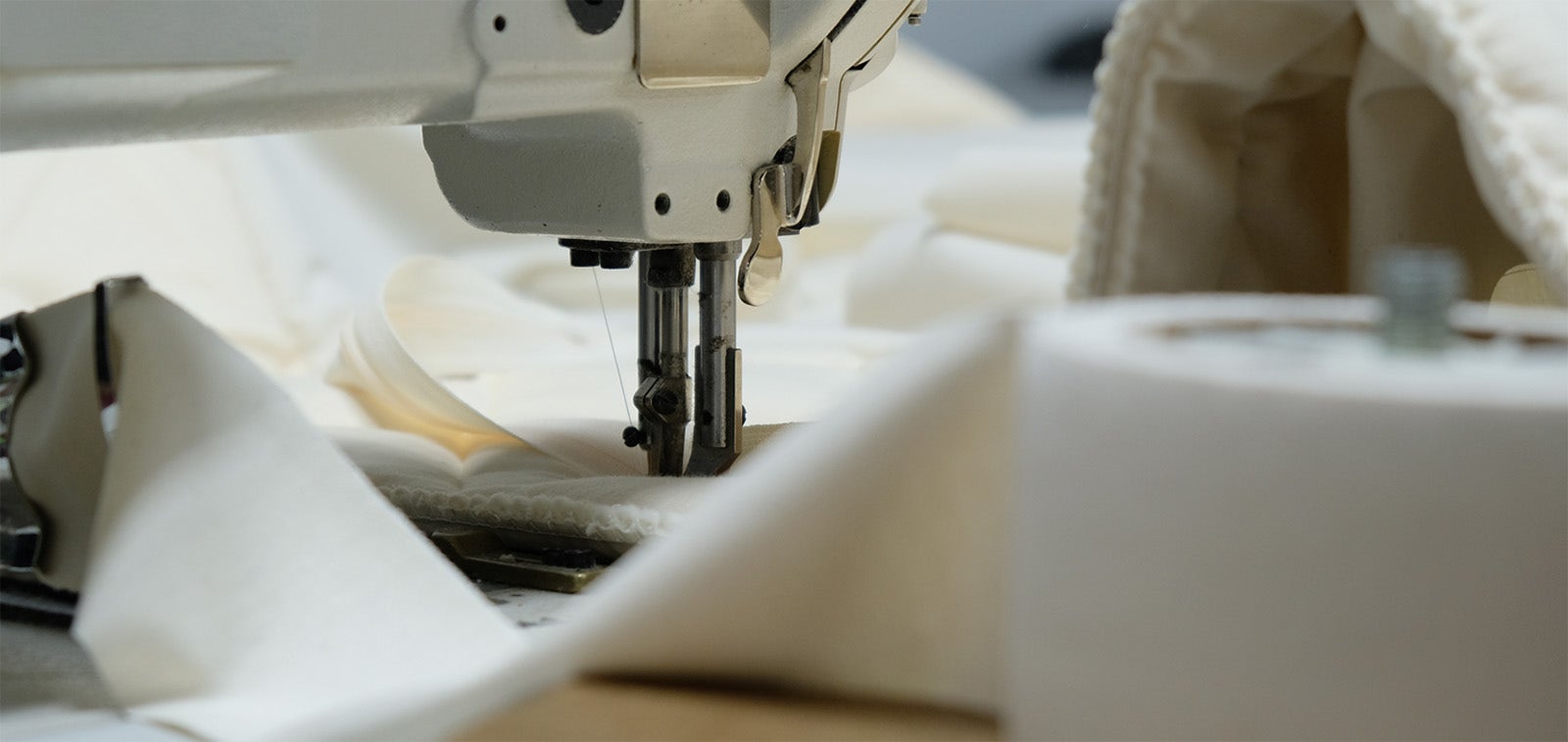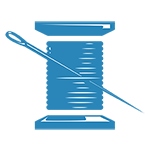 Involved Manufacturing Process
Happsy is a mattress manufacturer, not just a marketing group that contracts out our production. From material sourcing to design and development to production and packaging, we oversee every part of the process so we can ensure you are getting the highest quality mattress. Our organic sleep products are also handcrafted by skilled artisans right here in the U.S.A.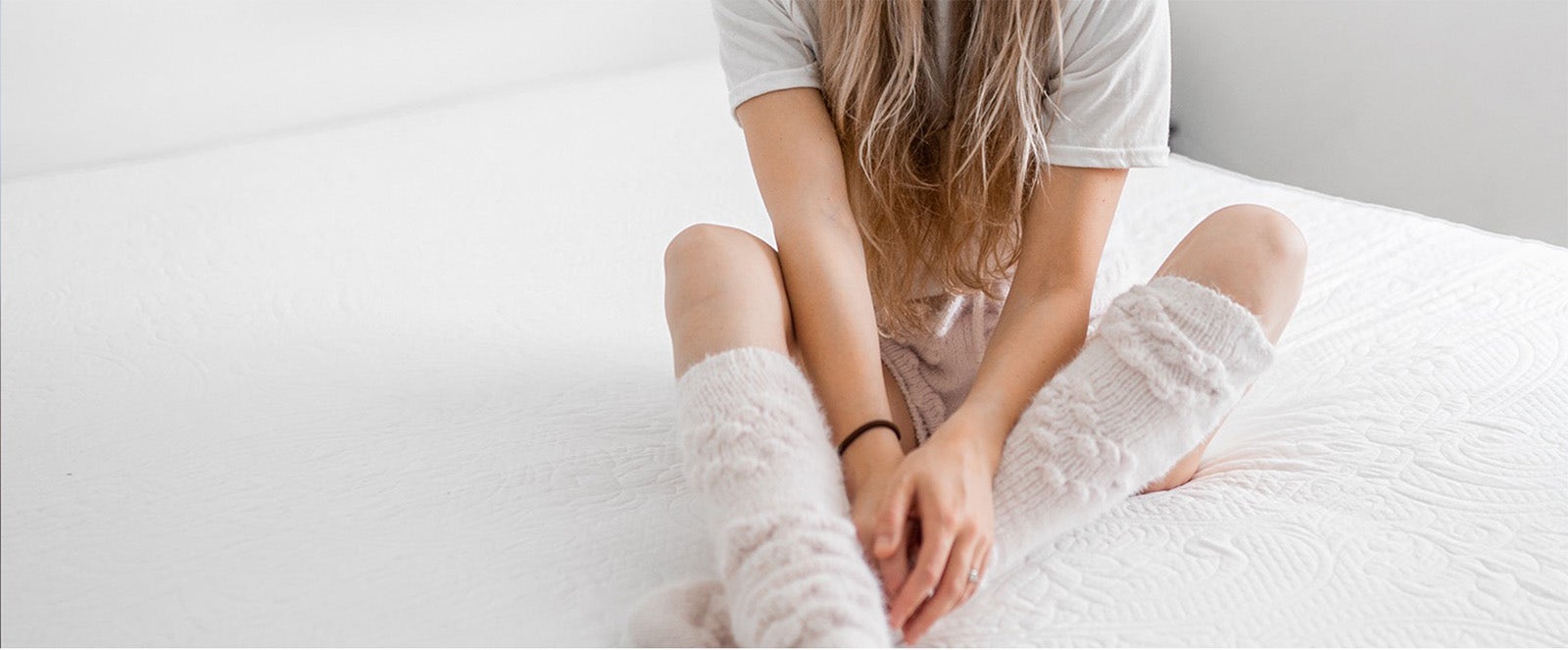 Here for You
---
At Happsy, our mission is to provide you healthy sleep as conveniently and efficiently as possible.
Free Shipping & Returns
Try out the Happsy mattress for 120 nights in the comfort of your own home. We're so confident you're going to love your new Happsy mattress, we're willing to provide a full refund and even cover the return shipping costs in the event it just doesn't work out.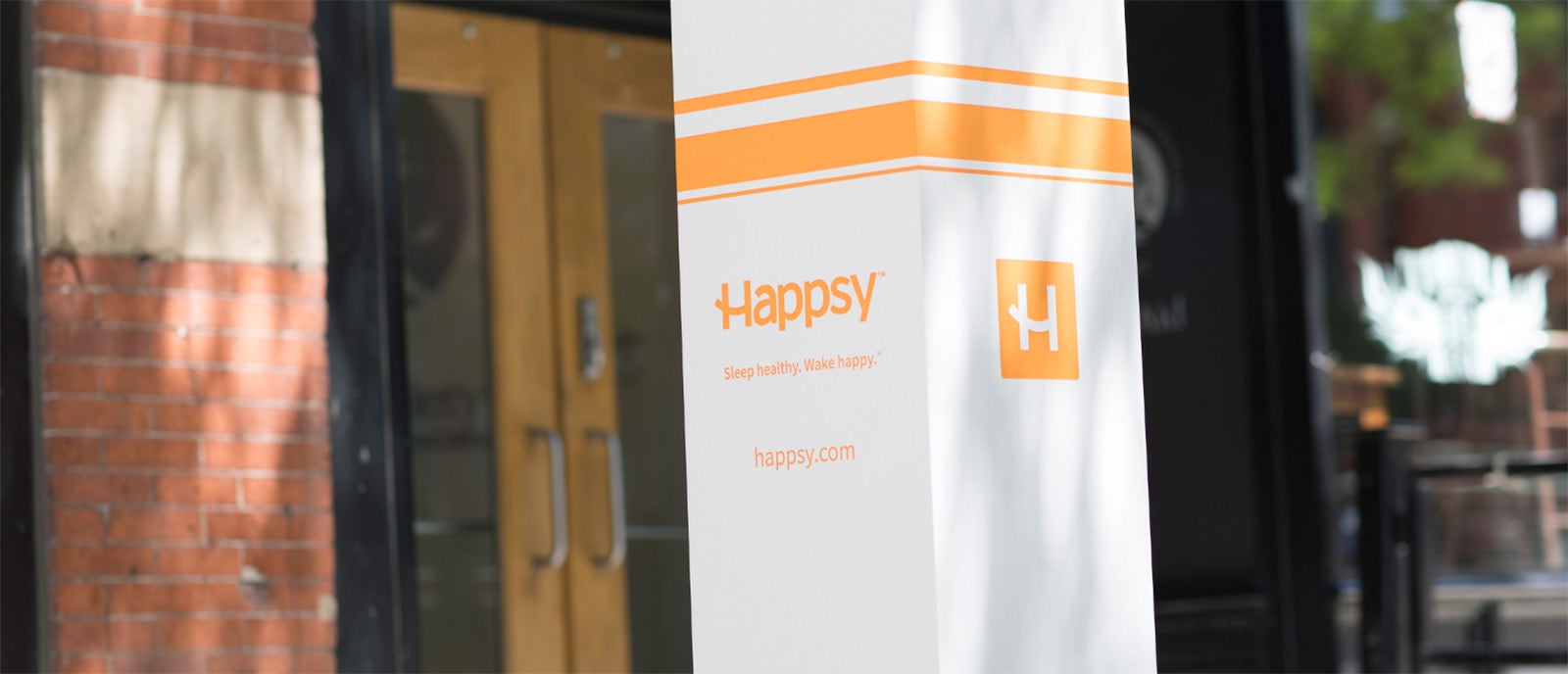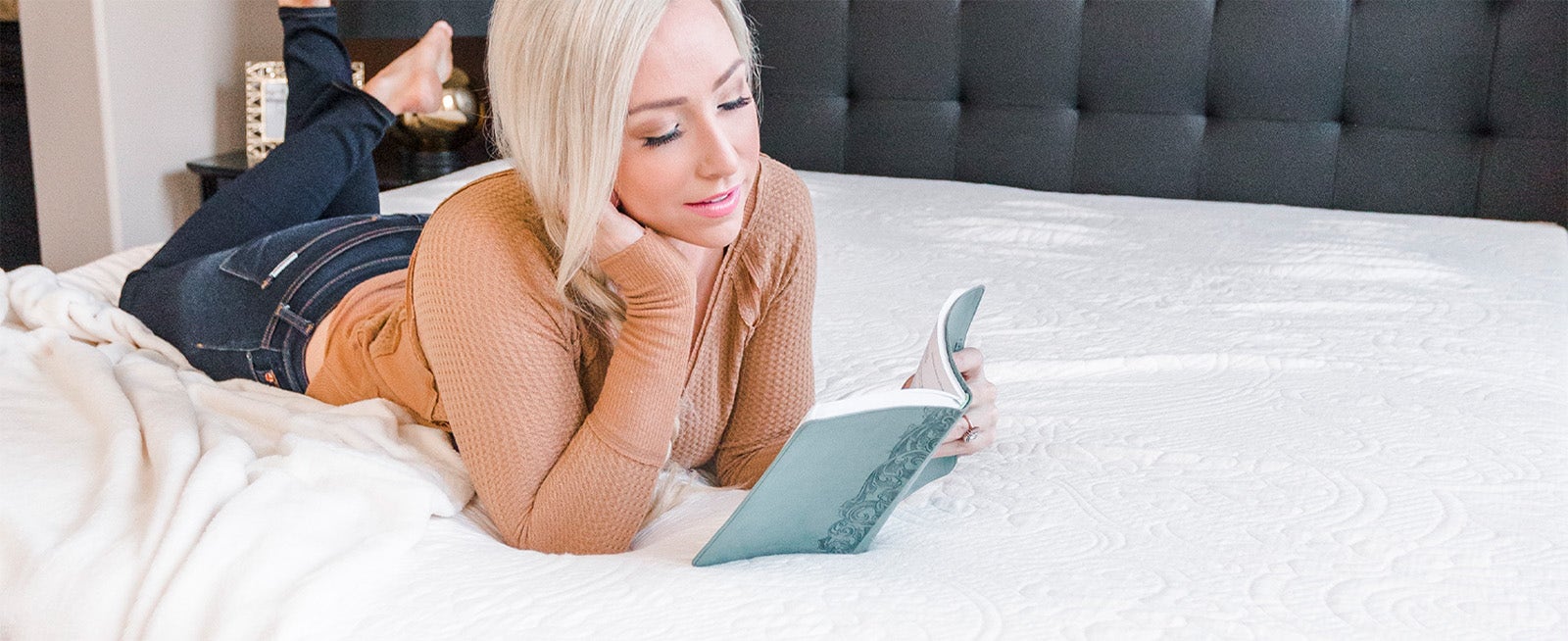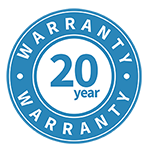 20 Year Warranty
The Happsy mattress comes with a full 10 year warranty plus an additional 10 year prorated warranty for a total of 20 years! If you have any questions regarding our warranty or return policy, our customer service team is here to help you find your best sleep.