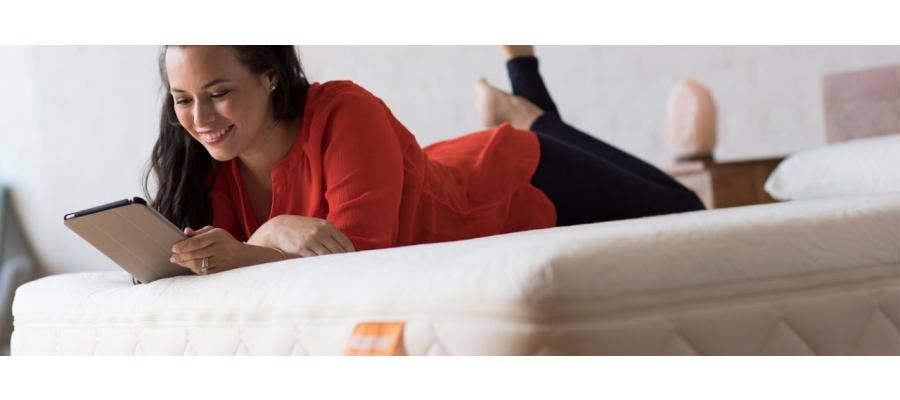 We live in a technology-fueled world, which can sometimes seem counterintuitive to connecting with the environment and living a greener life. However, one of the undeniable benefits of the new technology being developed each year is how easy it is to utilize apps to lead a greener lifestyle.
With plenty of green apps that encourage sustainable choices, you can easily access an endless range of lifestyle apps that can help you live more organically — many of which are even free to download.
Whether you want to decrease your plastic footprint, save more water, eat more ethically-produced food, or buy cleaner products, these green apps will help you do just that.
Finding non-toxic beauty products shouldn't be a challenge — and yet, so many of the items for sale at our favorite big-box retailers are greenwashed, making it close to impossible to know what's really best for you. Think Dirty simplifies shopping, allowing you to scan the barcode on any beauty item, view the ingredients, and choose clean options. Trust us: it'll shock you how many bad chemicals are in the mascara, shampoo, and lipstick you've been using for years. (As an added bonus to Think Dirty, you can also sign up for their monthly subscription box to try out some of the best-rated clean products on the market!)
Another great option for changing up your buying habits, GoodGuide's team of 50 trusted scientists provide eco-friendly alternatives to household products that are often chock-full of toxic chemicals. In addition to ranking the toxicity in beauty products like Think Dirty, GoodGuide offers information about items you probably don't think much about, like air fresheners, car care, dishwashing soap, furniture polish, and insect repellants, to name a few. If you're truly going green and entirely clean, this app is a must.
As seen in Glamour, Goop, and Time, EWG's Healthy Living App is a third option for buying safer, healthier items for your home. With ratings for over 120,000 food and personal care products, this app is the perfect way to avoid health-harming chemicals at home in the everyday items that you use. Plus, the app lists products that are EWG Verified, which means they are free from EWG's chemicals of concern and meet strict health standards. If you're changing over to all clean products, you can easily view EWG's list and pick items based on their verifications without any hassle.
Beyond the products that you buy, living a greener life means doing your part for the environment, too. With the green app JouleBug, you can transform your daily habits into eco-minded, sustainable actions both at home and at work. The app encourages certain green actions each day related to key sustainability concerns like energy, transportation, waste, and water. Essentially, it's like an eco-friendly video game! Completing an action (like using a reusable bag or turning off the lights) earns you points in challenges, and you can easily track your impact as your new green habits take root.
The world has certainly made huge gains in limiting the use of plastic straws in recent months, but what about other plastic items? With My Little Plastic Footprint, which is supported by UN Environment, you can pledge to reduce your footprint by learning about plastic-free alternatives — like plastic-free clothing and coral-reef-safe sunscreen. Take it one step further than straws and reduce your "Plastic Mass Index" (PMI) by making lasting, impactful changes to your plastic use.
With a database of over one million food products, HowGood rates grocery items by company conduct, growing guidelines, and processing practices. This useful tool will help you make more sustainable choices in the food that you buy, so you can be more intentional about the companies you support. By buying food that is ethically produced, you can use HowGood to make sure that the food has been through minimal processing (which means it's healthier for you and the environment!)