5 Ways to Celebrate Earth Day with Your Dog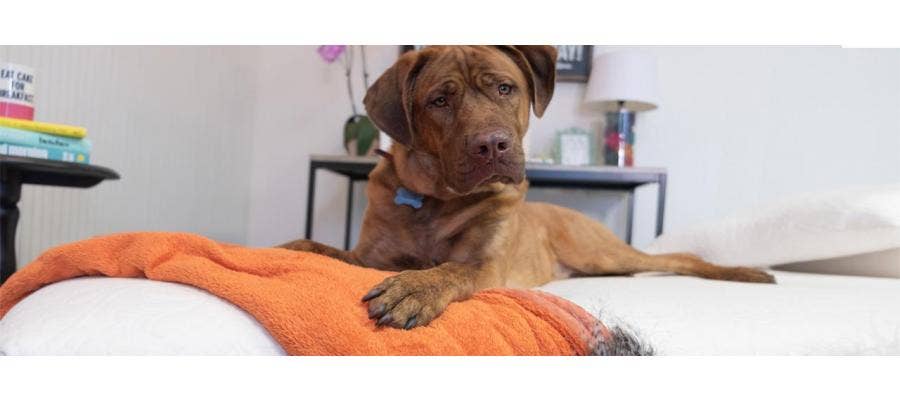 Happy Earth Day! Across the nation, people are celebrating Mother Nature by appreciating the Earth's beauty, spending time in nature and pitching in to help create a more sustainable planet.
But no celebration is complete without sharing it with your best friend – "man's best friend," that is! Our furry friends share our planet too, and while they may not be responsible for consuming sustainably, part of being a responsible pet owner is reducing your carbon pawprint.
Here are some simple and fun ways you can celebrate Earth Day with your dog, today and every day.
1. Tackle spring cleaning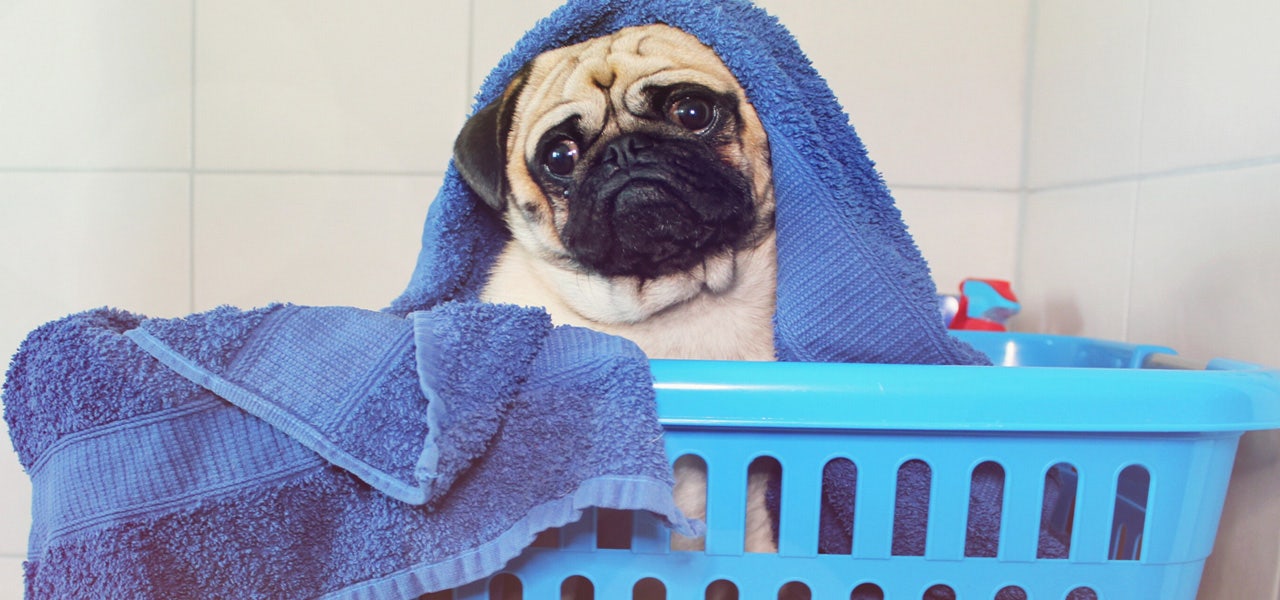 Earth Day conveniently falls right in the middle of spring. If you haven't done your spring cleaning yet, now is a great time to be mindful as you declutter, clean, and organize your home.
Old blankets and sheets in the back of your linen closet may seem like junk to you. But, to the dogs at your local shelter, they make the perfect dog beds! Instead of trashing your old linens and towels, donate them to your local shelter – and provide some comfort to a dog waiting for their forever home.
2. Make DIY eco-friendly dog toys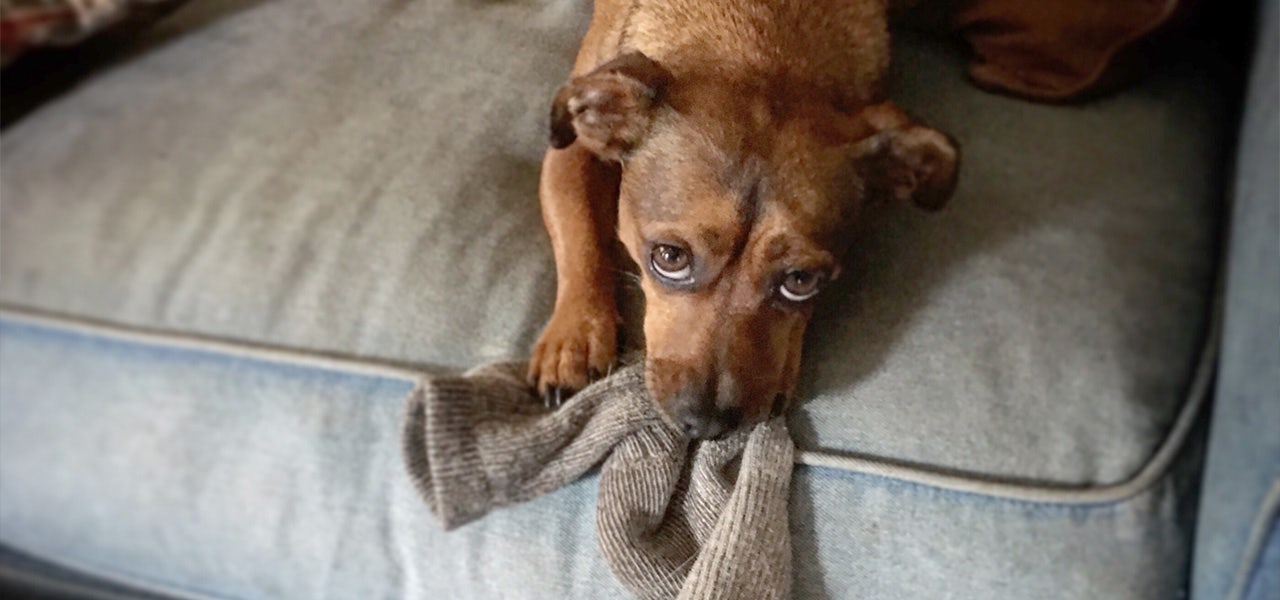 We love a DIY project as much as the next person – and your dog will love this one too!
Got any socks that are missing their mate? Or perhaps sporting a giant hole that your toe pokes through? How about a t-shirt that doesn't fit anymore or fabric scraps from another DIY project? All of this so-called garbage can be repurposed into fun DIY dog toys!
It's hard to resist the cute toys you find at the pet store – a charcuterie board for dogs? Come on! But toys can be expensive and wasteful of our planet's resources. Recycling household products like old socks or t-shirts into dog toys when you can is a fun way to reduce your waste. Plus, you'll earn an extra green star if you're using organic fabrics and materials.
3. Go for a hike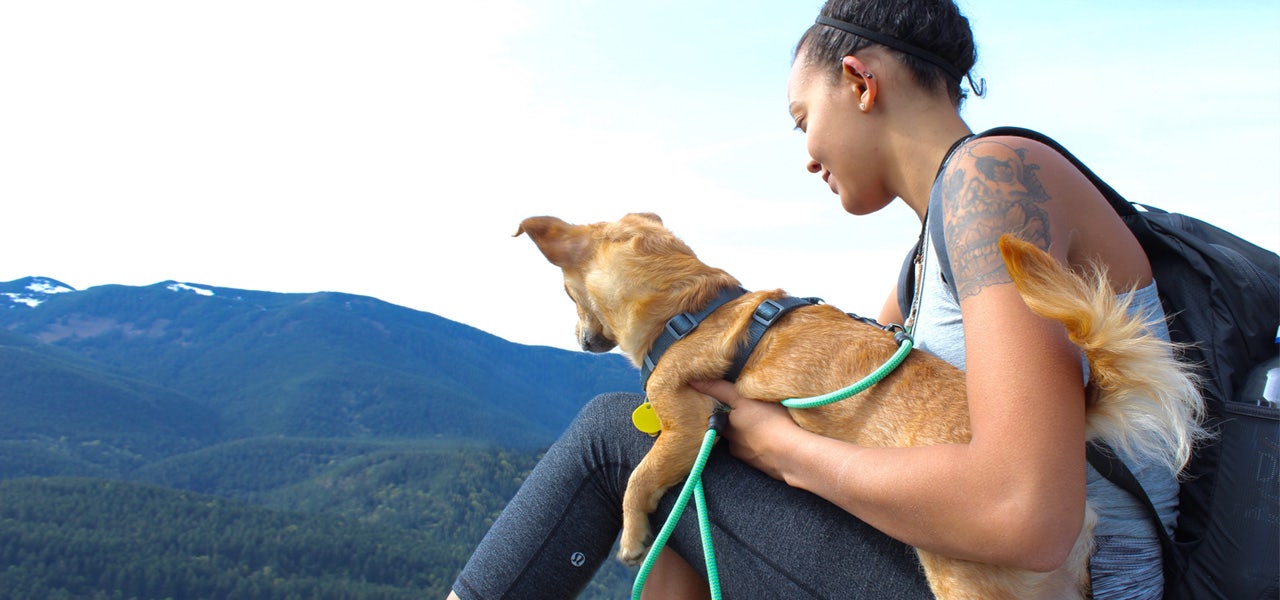 Plenty of room to run and endless new scents to sniff – it's no wonder our dogs love it outside! What better way is there to celebrate Earth Day with your pup than to spend it in the great outdoors? Head to the dog park, walk the neighborhood or hit the trails with your pup, and enjoy nature's beauty together.
Want some bonus points? Instead of driving to your local hiking spot or dog park, head there on foot! It's more exercise for you and your dog – and more time you get to spend together. Plus, you're not using fossil fuels or spewing greenhouse gasses into the air. A win for you, a win for your pooch, a win for your planet!
4. Opt for sustainable dog food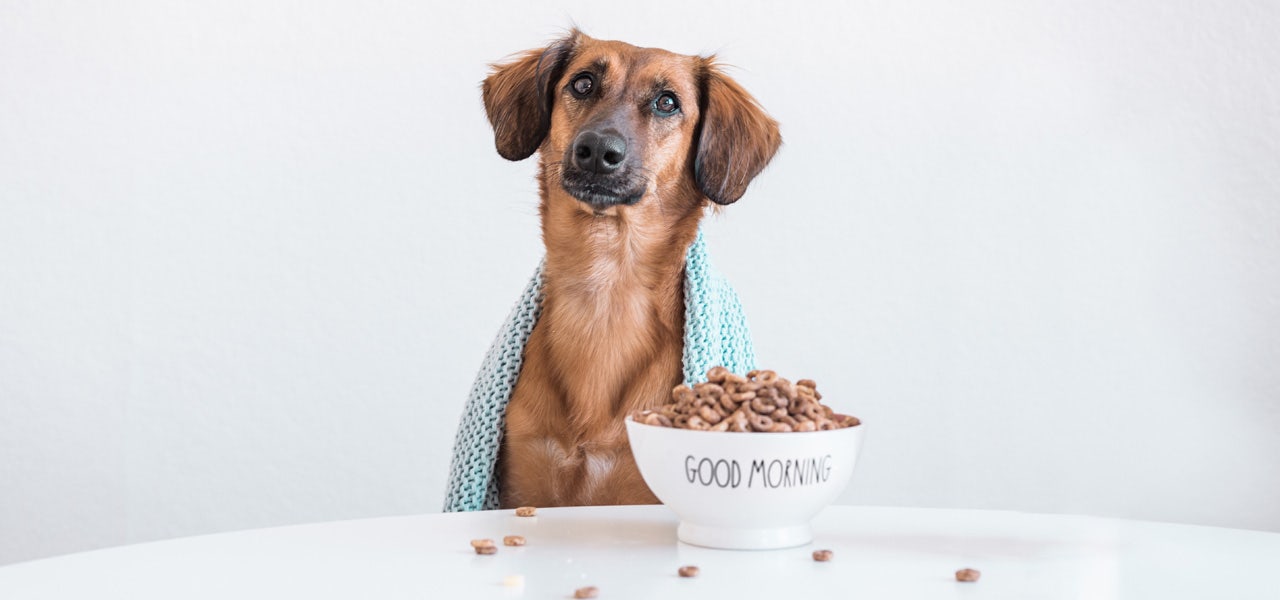 Eating organic and local is good for the planet and good for your health. The same can be said for your dog.
Consider a natural, holistic doggy diet with a high vegetable content. Research pet-friendly fruits and vegetables, and shop for organic and/or locally grown produce whenever you can. If you have space, you might even consider growing your own garden of fresh fruits and veggies to add to your and your pet's diets. (Just remember to always consult with your veterinarian before trying a new recipe for your pet.)
If you'd still prefer to stick with traditional dog food, we get it. Incorporating produce into your dog's diet can be a lot of work and a lot of money. If you'd still like to consume mindfully, switching to sustainable dog food can be a simple, environmentally friendly option for you instead.
It is pretty easy to find high-quality and eco-conscious dog foods at your local pet store nowadays. When checking the label of your pet's food, look for the following:
Organic ingredients

Locally sourced ingredients

Humanely farm-raised, free-range proteins

Recyclable/recycled, minimal packaging
5. Cut back your carbon pawprint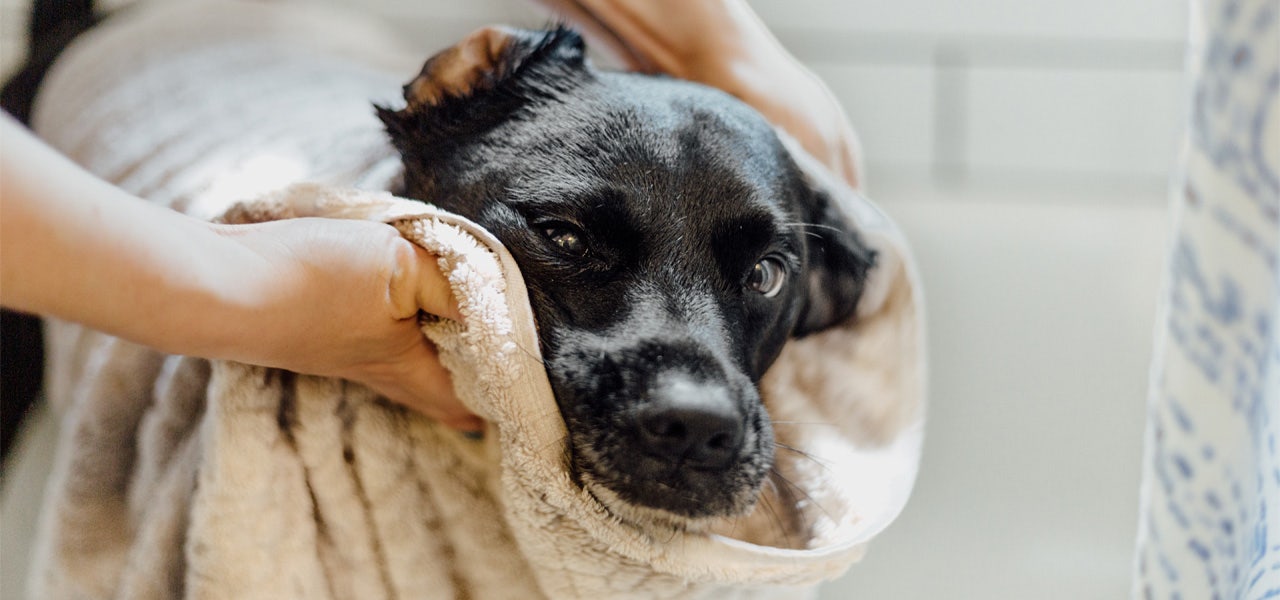 You already know that there are tons of small changes you can make to reduce your carbon footprint. But have you ever considered your carbon pawprint? Owning a pet means more responsibility – which can also mean consuming more resources! We mentioned that you and your dog can live more sustainably by walking together instead of driving, but there are other simple tricks you can incorporate too.
Towel dry or air dry your freshly bathed pet, instead of reaching for the blow dryer. Or, cut down on paper products by cleaning small messes with rags or recycled paper towels. If your furry friend goes "number two" on your walk, clean up the mess with a biodegradable doggy bag instead of a plastic grocery bag that will sit in a landfill forever.
Can you think of any other ways to cut back this Earth Day? Living sustainably starts with mindfulness. If you can think of ways to practice sustainable living in your everyday routine, you've already done half the work! You and your dog will be well on your way to a successful Earth Day and a healthier every day for the planet.
Need a little extra help? Check out these apps that help you live a greener life.